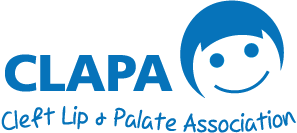 New Opportunity: Digital Art Project
Digital Art Project
In what ways has the pandemic changed how we communicate online?
The pandemic affected how many of us connect, including communicating using technology and the internet more than ever.
We invite you to share your experiences in an informal open discussion with others in the CLAPA community to learn from one another and contribute your voice to learning more widely.
The Project
You will be part of a digital art project with artist and doctor Simon Hall and the arts organisation Axis. They are collaborating with CLAPA so we can all better understand online and in-person ways of connecting, how they're changing with the pandemic and how we can be better at using these resources.
This opportunity follows from previous CLAPA community members sharing their voices for Science Gallery London in the artwork shown in Guy's Dental Hospital to help the general public learn more about cleft.
Discussion Topics
Positives about connecting online, including forming friendships and bonds – have these differed from in person?
Sharing stories and experiences of how the pandemic changed our use of online communication. What have been the challenges?
Feelings about how we share our digital selves online, including on social media, and how others view us. How has this affected stigma and thoughts about body image online?
Your thoughts about future uses of technology and online spaces for adults and young people.
Your voices will be helpful for CLAPA to think about how we use digital forms of communicating now and in the near future. The discussion will be recorded so the team can learn from these valuable insights, and audio may also be used as part of the artwork for public engagement and learning about this topic.
If you are interested, then we would love to hear your experiences on a zoom call on Tuesday 11th October, 7-8 pm
How to apply:
Please express your interest by using this form.