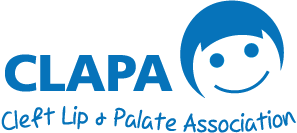 Michelle was born with a cleft lip and palate and sees donating to CLAPA as a legacy she'll leave behind for others with similar experiences. We caught up with her to hear more about her journey and her reasons for supporting our work.
"I was born with a cleft lip and palate. I had lots of orthodontic appointments and things like that throughout my life, and I've always been really grateful to the cleft team. I just wanted to be in a position where I could give something back, and had it not been for laying in the dental chair for years and years and growing up in the hospital, I would not have gone into dental nursing and therapy.
I was working in dental schools, hospitals and practices and then went into teaching and dental therapy. Later there was a role in the same department where I had my treatment, so it really came back around. I was mainly on the actual dental floor itself so I had a few patients who had cleft lip and palate and got to sit in some of their consultations for a short period of time.
I am a lot more confident and comfortable than I ever have been and I've approached someone to do a portrait of me. When I made the enquiry I said I'd love to see what others see and when the artist replied back saying he'd love to capture my cleft lip, I felt a bit of a tug in my heart. It's one thing me saying it but when someone else reflects it back it sort of highlights it, so I know I still have a bit of work to be done with myself. When you've gone through teasing, confidence is still a thing for me.
CLAPA support people from birth right through to adulthood. I would really love for others who may have felt similar to me to know that you are there doing what you're doing to support them and their families. While I don't remember having support from CLAPA myself, I remember sitting in a meeting about raising awareness and money years ago. When I wanted to give a little bit of money every so often, I used to send a cheque to the CLAPA office. I love doing my numerology and tarot readings, so any money I get from there I like to portion a bit for CLAPA as it's close to my heart and that's something like a legacy I'll leave behind."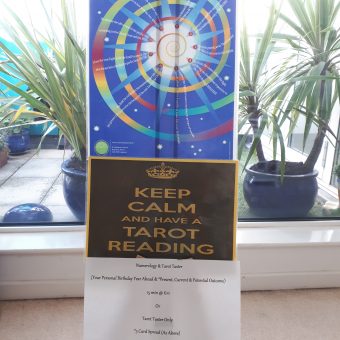 Thank you, Michelle! If you'd like to invest in the future of the UK cleft community, head to our donations page to find out more.