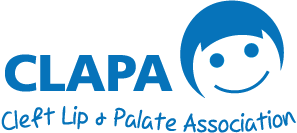 Lucy, Keira and Lily's Presentation for CLAPA
Lucy, Keira and Lily recently secured an incredible £3,000 grant for CLAPA after delivering the winning presentation at their school for the Youth and Philanthropy Initiative (YPI). Here, they tell us how their presentation went, and why they chose CLAPA!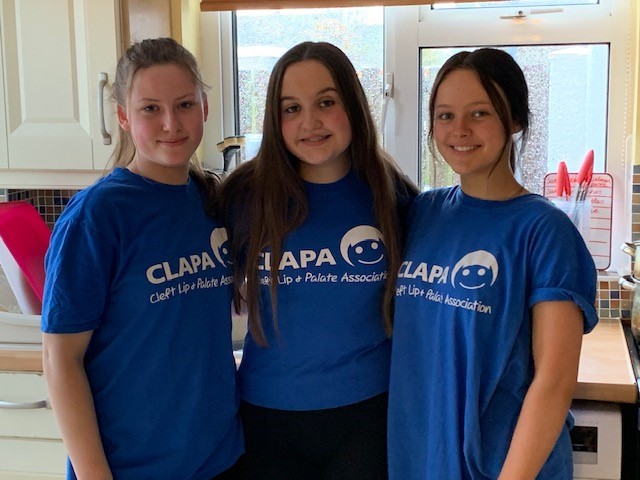 We are three 3rd year High School students in Midlothian called Lucy, Keira and Lily. As part of a project called the Youth and Philanthropy Initiative (YPI), we chose CLAPA as a charity to make a presentation about in order to compete for a £3000 grant.
CLAPA was our first choice because of a very personal connection. Lucy was born with a cleft and had an operation on her lip at 3 months, then a bone graft on her gum when she was 8. Keira and Lily have known Lucy since she was young and can remember when she had her last operation, her speech therapy and her dental work. Lucy remembers some outings organised by CLAPA – a particular favourite was Gorgie Farm – and that it made a difference to her confidence making connections with other children impacted by cleft lip and palate.
We spent a long time pulling together the information for the presentation and explaining the different types of clefts which babies can be born with. We also wanted to make sure the judges were aware of the good work which CLAPA does, and what the money could be spent on, so tried to be clear on that.
"I know my Mum was really grateful for the CLAPA welcome pack she received when I was born, as she didn't know anything about clefts before I came along. So we thought it would be great if more money could be put towards something like that" said Lucy.
We couldn't present the information in front of the judges due to COVID, so we had to learn how to record our voices over the PowerPoint presentation, which felt a bit strange but worked out really well. The judges listened to our presentation and then spend a long time conferring. When we were called back a few hours later with all the finalists we felt really nervous, and then when they said that ours was the winning presentation we couldn't believe it. We did some screaming and hugging and were really delighted.
We are so pleased to have won this grant for CLAPA and know it will be put to good use. We hope our presentation has also raised awareness of cleft lip and palate in our school and the good work which CLAPA does.
Thank you Lucy, Keira and Lily! For more information about YPI, please visit www.ypiscotland.org.uk