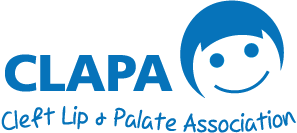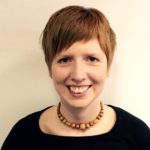 This week's staff blog is from Claire Cunniffe – our deputy CEO
This is the first blog I've written for a while but I'm writing it at a very exciting time for CLAPA.  We have recently found out that an application we submitted to the Big Lottery Fund was successful! The grant of £323,076 will enable us to continue to employ Regional Coordinators in the East, Central and South East of England. Find out all the details here: CLAPA secures £323k grant from Big Lottery Fund
Hamza Anwar, Claire Evans and Cherry LeRoy will be known to many of you who live in these regions.  Securing the funds needed to continue these posts will enable us to continue to deliver, develop and grow the services that they and our amazing network of volunteers provides in these regions.  There is still some funding to find but the grant from the Lottery gives us a foundation from which we can generate further funds.
As you may know, we also have a Regional Coordinator, Gillian McCarthy, based in Scotland and we are already in the process of exploring how to secure funding to continue her role beyond the current funding ending.
And for those of you who live in Wales, Northern Ireland and the North West, North East and South West England, don't worry, we haven't forgotten you and are keeping our eyes peeled for opportunities to secure funding so that everyone affected by cleft in the UK will eventually have a Regional Coordinator in their area.
However, we do need your help in securing funding for these services.
In other exciting news, you may have seen on social media that we are in the process of organising a conference specifically aimed at adults born with a cleft.  This will be held in London on Saturday 8th July and we'd love to see lots of you there – please go to our website for more details and watch this space!