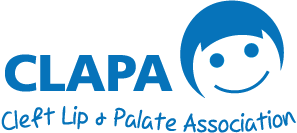 Claudia was born with a unilateral cleft lip and palate. She shared her treatment journey with us and her emotions along the way.
My name is Claudia, and I am 20 years old; I was born with a unilateral cleft lip and palate.
I was discharged from cleft treatment during the pandemic and re-admitted a year later for another surgery. But being discharged was such a weird time in my life, and I was not sure how to feel.
All my life, all I have known is hospitals, the different departments, surgeries, and follow-ups. Due to my cleft, I am also moderately deaf and have generalised anxiety disorder, so I was in the hospital a lot for those appointments too.
When I was 17, I was in the hospital every month without fail. So going into a pandemic and being discharged over the phone felt very anticlimactic. I didn't know what to expect, but I thought maybe some balloons or a cake would have happened.
Going to my final appointment, thinking I would never be in a hospital again for my cleft, I was leaving the car park, and all I felt was sad. I thought I would feel euphoric and excited about my new freedom, but I felt sad and like a big chapter of my life was ending.
Not working towards the next appointment or having the team on speed dial felt quite lonely. Even though I knew the cleft team would always be a phone call away, knowing I was no longer a registered patient felt weird.
I went home thinking about the 18-year journey I had been on and how it was all over in a flash. That was it, I was free, but I felt sad instead of happy. I soon realised it was okay to feel sad.
Not many people at 18 can say they have been through what we have. After a few months, I realised how amazing it is to have this freedom with cleft, not being the leader of my life but rather a driver of my passions.
For so long, I have missed out on the fun at school, my lessons, hanging out with friends, and staying inside from break time after surgery so I can heal properly.
It was amazing to know that I won't have that anymore; my cleft no longer dictated what I did and when; instead, it gave me a pretty cool story for my university friends.
I think it is so important for other people to know it is okay to feel sad that such a significant chapter of your life is over, that you made it through all the tough times and came out the other side.
Now I am re-admitted to having another surgery which is ironic; my freedom lasted about a year. But I think truthfully, part of me wants this surgery as I didn't feel ready to leave my cleft treatment behind and thought I needed one last hurrah.
And I am struggling to talk, eat, and drink so it will help me too. But looking to the future, knowing one day I will be hospital-free and treatment free, the prospect is exciting and euphoric. I cannot wait to live with the amazing stories of my journey without it interfering with my life plans anymore.
Thank you, Claudia, for sharing your story!
Have you got a story to tell? We'd love to hear from you! Share your story.