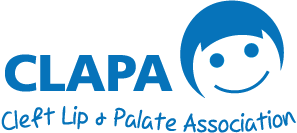 The City Cambodia Project – Week 15
Week 15 – Beginning 12th December
We're so sad to be writing our final blog post after an incredible three and a half months in Cambodia! This week was hectic as we tied up loose ends, wrote our final reports and said goodbye to this vibrant, warm and welcoming city that we have called home for the past few months.
Children's Surgical Centre
Our training session with Samnang this week focused on Velopharyngeal inadequacy (VPI) and informal language assessment. VPI refers to a problem with the function (movement) or structure of the palate and throat, which can cause a child's speech to sound unclear. Assessment can determine whether further surgery is needed or whether a child will benefit from speech therapy to help improve their speech. We also focused on informal language assessment as there are not yet any formal standardised assessments in the Khmer language. Children who have speech difficulties as a result of a cleft can also have difficulties developing language so it is important to assess language too. Samnang was particularly interested in VPI and would like to present this topic to his colleagues at the morning meeting. As speech and language therapy is relatively new to Cambodia, it is crucial to raise awareness of the profession and its importance within the health care service. It's fantastic to see Samnang's enthusiasm to share his knowledge with other medical professionals.
National Paediatric Hospital
We joined Dr Allin for our final day at NPH on Wednesday morning. The clinic was quiet so we were able to assign more time to patients for therapy and also squeeze in some training with Allin. Allin carried out the 'Khmer Assessment of Speech sounds' (KASS) with a five year old that had a repaired unilateral cleft lip and palate. The assessment allowed us to determine which sounds he had difficulty with and how to address these in therapy. A few months back, Dr Allin had highlighted some issues with the speech assessment as children were unable to name some of the pictures that we use to gain a sample of their speech. Although the editing of the KASS turned out to be a logistical nightmare, we were so happy to finally have a new version printed and bound for both Allin and Samnang to use in their clinics before we left.
On a final note…
Our work here in Cambodia has come to an end and we're off on our final adventures before returning to the UK. We've had an amazing three and a half months working with some truly hardworking, caring professionals and we're sad to leave all of the friends we've made in Phnom Penh. There have been challenges along the way but also many successes. Samnang and Allin are fantastic speech advisors and we are pleased to see the progress that they have made throughout the last 10 years of the City Cambodia Project. We can only wish that more professionals in Cambodia develop the passion for Speech and Language Therapy that these two individuals have.
Thank you to our friends at the National Paediatric Hospital, Children's Surgical Centre, One-2-one and Smile Cambodia (Khmer Soviet Friendship Hospital)- it has been a pleasure working with you and you really do some fantastic work! We wish you all the best of luck in 2017 and we look forward to hearing about your progress.
Tamsin and Natalie,
Cleft lip & palate team, City Cambodia Project 2016