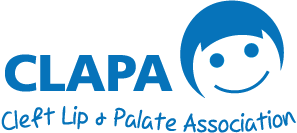 The City Cambodia Project 2017: Weeks 1 – 3
Sous-dey from Cambodia! We are Caitlin and Helena and we are Speech and Language Therapists from City, University of London. We represent the cleft team as part of the City-Cambodia Project 2017. We are living and volunteering in various hospitals in Phnom Penh for the next three months.
Our Mission Statement is: to establish local expertise by empowering local staff to offer basic speech and language services within a multi-disciplinary context, with the aim to improve quality of life and social inclusion for people with speech and language difficulties.
The project was established in 2007, making us the tenth group to come out. There are three different teams this year; Schools, Mental Health and Cleft. An exciting addition to this year's workload is lecturing the anatomy and physiology module of Cambodia's first university course in speech therapy. We will also be giving tutorials on various other topics.
Please follow our weekly blog to keep up to date on our experiences of living and working in Cambodia.
Week 1
Having arrived in Phnom Penh and meeting up with the other six volunteers, we started apartment hunting. This was tough work in the city's intense heat as well as all being slightly jet-lagged. However we managed to find a block of apartments for all eight of us within a day. Once we had moved in we spent the rest of the week settling in, familiarising ourselves with the city and exploring local markets. This included buying house equipment and joining the local leisure centre. This week was also spent reading final reports from the 2016 cleft team and doing some preparations before going into our settings for the first time the following week.
Week 2
On Tuesday, after surviving the terrifying city commute, we arrived at Children's Surgical Centre (CSC) and were greeted by Anne, the Stakeholder Relations Officer. She gave us a tour of the hospital before the morning meeting where we met the whole team. As we walked through the hospital we observed patients upon patients queuing up to be seen and sitting in any available spaces waiting for an appointment. CSC is a non-governmental organization where underprivileged families can come for free elective rehabilitation surgery to improve their quality of life. One of their operating theatres was under construction to improve their facilities. We were told that this would take a week to complete.
After the morning meeting we were introduced to Samnang who has worked for a long time as a speech advisor at CSC. Last year's team did a lot of training with him which we will continue this year. He also introduced us to a new staff member, Vin, who we will train to become a speech advisor so that she can help Samnang out with his workload.
On Tuesday evening we attended a lecture at Paññāsāstra University to introduce ourselves and observe a lecture. This helped us to gage the understanding and English levels of the students and get a feel for the group. We also met Dr Alin who is a student on the course and will be the main person we work with at the National Paediatric Hospital (NPH). As the following week was Pchum Ben (a national Cambodian holiday) she advised us to postpone attending the setting until the week after. This is what was also advised by our other settings.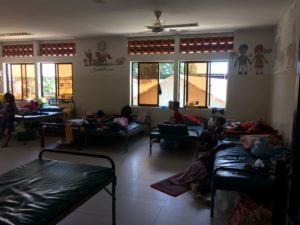 On Wednesday we had a meeting with Julie Ray, an American speech therapist who is the co-ordinator of the university course. On Thursday Caitlin met Raphael, an occupational therapist, and some occupational therapy and physiotherapy students who are currently working at NPH. They were very interested in working more closely with us to form stronger multidisciplinary team links.
In between all these meetings we spent time creating training presentations and finalising our work aims for our time at CSC.
Week 3
As mentioned before this week was Pchum Ben. Pchum Ben is a nation Cambodian holiday which is dedicated to remembering deceased ancestors. During this time Cambodians travel to provinces outside Phnom Penh to visit their families and to give offerings at Pagodas. As a result the city becomes a ghost town and all of our settings were shut. We decided to follow suit and left the city, giving us time to explore Sihanoukville. We relaxed on Otres Beach and visited the beautiful island of Koh Rong Samloem. This was a lovely holiday and meant we were all refreshed to return to work the following week.