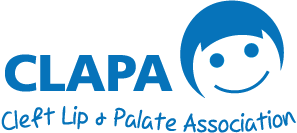 Archie, Aged 7, Stars in Children In Need Music Video
Archie, aged 7, from Eastbourne, who was born with a cleft lip features in a Children In Need music video which is being released on DVD on the 7th December. The DVD features Terry Wogan on one side singing the popular Christmas song "Silver Bell" and Sharon Corrs enchanting rendition of "My Little Teddy Bear" on the other.
Archie and Sharon will feature on the same music video which is to be aired over the Christmas period. All proceeds from the sale of the DVD will go to Children In Need.
Archie thoroughly enjoyed the filming process at the Bluebell Railway station in East Sussex. Filming lasted the whole day and involved being part of a family who welcomed home Husband/Dad returning from the War in the 1940's. Archie was also filmed playing with toys around a Christmas tree in front of an open fire. Archie was a natural in front of the camera and apparently made quite an impression, future superstar we think!
To see and listen for yourself click here – http://www.youtube.com/watch?v=uIM-1gCFbnI
The song "My Little Teddy Bear" will feature on the Bandaged together album, again all proceeds will go to Children In Need.
For more information about how to purchase the album follow links –http://www.bbc.co.uk/pudsey/news/news041109.shtml