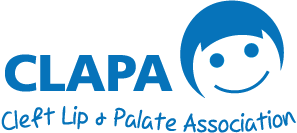 Get Your Copy of CLAPA News 2015

This year's bumper edition of CLAPA News is packed with stories, photos and articles about everything from coping with braces to our vision for the next five years.
Ten thousand copies of this magazine will be landing on doormats across the country soon, but in the meantime you can read it online right now!
You can read CLAPA News like an e-book with your computer or tablet by clicking on the above link. There are apps for Android and Apple devices which might make reading CLAPA News easier, just search 'Issuu' in the App Store or Google Play.
If you have any problems with viewing this on your mobile device, click here for help.
Most web browsers already have a PDF reader built-in, but if you can't read it in your browser you will need to download it to your desktop. You will need a PDF reader such as Adobe Acrobat or Adobe Reader to read the PDF version of CLAPA News.
iPad readers may need to download an external app to read the PDF magazine on their device, such as Adobe Reader.
Get Your Hard Copy
To save money, when CLAPA News is printed each year we only send out hard copies in the post to people who have not provided us with a current email address. We are, however, more than happy to send out copies to people who would prefer a hard copy of the magazine instead of the digital version. To get your copy, just fill out the form below.
[Formstack id=1816139 viewkey=UuYdIH62Ld]