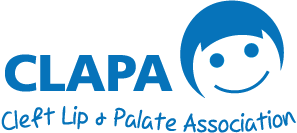 Update your contact details and preferences using the form below to make sure you get the information you want from us when and how you want it.
Haven't joined the CLAPA Community yet? Sign up today!
FAQ
Can't see the form? Click here!
Frequently Asked Questions
I've already signed up for emails – why do I have to do this again?
You may have signed up using an older form or leaflet which didn't give you enough choice over what you'd like to receive. It could also be that you joined our community over the phone, email or in-person, but weren't given a clear enough statement about what this would mean and how we might use your data.
We'd rather be safe than sorry – that's why we're contacting anyone we're unsure about and giving them a chance to tell us clearly what they'd like to get from us.
We've always tried to be as transparent as possible and do our best to keep your data safe. The way we'll use your data hasn't changed, we're just making sure you know about it!
Why is the law changing? What does it mean for me?
The new General Data Protection Regulations (GDPR) came into effect in late May 2018. This replaced the Data Protection Act 1998, which wasn't written with modern day internet users in mind. GDPR gave users and customers a lot more control over what they get and how they get it. It has also forced companies to be more transparent about their marketing, and imposed harsher penalties on organisations that don't measure up.
We think this is a good thing – no one should be flooded with emails and letters they don't want! But it does mean you might have to re-affirm your consent to be contacted by many different organisations. This is a fantastic opportunity for you to take control of your inbox, and for charities like CLAPA to make sure we're only using our limited resources to contact people who are interested in our work.
What will happen if I don't update my preferences?
After May 2018, we might not be able to contact you again via email. After six months, we may remove or deactivate your record on our database to make sure we're not holding information on people unneccessarily.
It's easy to re-activate your record at any time – just fill in the above form, email [email protected], or give us a call on 020 7833 4883.