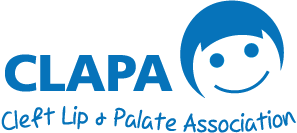 World Teen Mental Wellness Day
To raise awareness on World Teen Mental Wellness Day, we welcome our guest blogger Claudia who shares her experiences of mental health and self-care.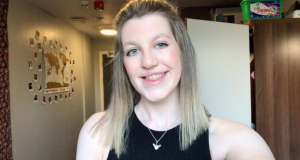 My name is Claudia; I am a university student in my third year, born with a cleft lip and palate. It is important to talk about mental health and well-being and recognise when you are struggling.
I know it can be difficult to talk about sometimes, but your friends won't judge you and will support you through anything. You have PE lessons at school and weekly physical activities to stay fit, so why don't we take the same care with our mental health?
It is important to understand when you are feeling low or struggling and understand it is okay to feel this way. Talk to someone you know and trust, and I am sure they will help you. My motto is Nothing lasts forever, and I know it can feel challenging to reach out and take time for yourself, but that is the hardest step.
I have struggled with anxiety since I was eight years old; I felt trapped inside my head and felt no one would understand my worries and would tell me to get over them.
Once I reached out to the cleft team, they were so understanding and have helped me gain tools to help me when I feel anxious.
Once I reached out to the cleft team, they were so understanding and have helped me gain tools to help me when I feel anxious. Everyone in the world has mental health, and just as people might have a big bag of chocolate buttons, our mental health can also wobble. Speaking to friends and family helps normalise these feelings and encourages others to start talking about it too.
I like watching TV and films in my room with a big bag of popcorn some nights and having time to myself. I enjoy watching comedy and feel-good films, which can uplift my spirits.
My personal favourite anytime I am feeling sad, tired, anxious, angry, and even happy is Mamma Mia. You can't go wrong with a film like that! I also love watching tv shows as they are a bit shorter and easier sometimes as I don't need to concentrate for so long.
Make sure you let your friends and family know you need space and want time to be alone and chill out. They will respect that and might even start doing it themselves.
I also love listening to music and walking around Liverpool near the waterfront. It is so peaceful down there, and being able to wander along with chill music in my ears and watching the world go by is so nice and grounding in my chaotic life. I like playing sports with friends and working on my physical fitness levels. It helps take my mind away from my university work and my room to a place with many people working towards a common goal.
I get anxious mainly around hospitals and cleft treatment, but sometimes it can be something completely different, like if I'm at a party, I can feel just as anxious. Recognising warning signs of my anxiety and when I need a moment is important.
I know these signs in myself and can go into another room with fewer people to breathe, ground myself back into where I am, and not let my mind run away from me. Taking the time to focus on my breathing helps me and keeps me calm.
When in the hospital, I like to make a playlist of calming songs I can listen to at any time and take myself off in my little world in my head. I also enjoy colouring, and these little colouring books for adults are great for mindfulness and taking time not to look at a screen for a few hours.
To my younger self, I have just one word "breathe." You got this, and it will all be okay. We will all overcome our battles and become stronger because of them.
This community of cleft-affected people is so resilient, strong-willed, and determined. If you notice you are struggling or need to take some time before you burn out, do so.
It is okay to ask for help and to take yourself out of a situation before you feel even worse. Buy a colouring book and guard it with your life; this book will be something that is just yours to fill in when you want to have some alone time, and perfect for chilling out.