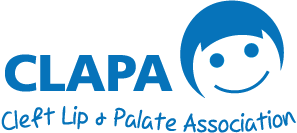 Statement Regarding the Sentencing of Danny Tetley
This statement concerns the recent news that Danny Tetley was found guilty on a number of charges of causing child sexual exploitation by Bradford Crown Court and been sentenced to nine years in prison.
Mr. Tetley became involved with CLAPA during the time he appeared as a contestant on the X Factor in late 2018. Mr. Tetley spoke openly about his experiences with cleft, as he was born with a cleft lip and palate, during his appearance on the X Factor, and as a result gained fans from CLAPA's community of people born with and affected by cleft lip and palate. He expressed an interest in becoming a CLAPA Ambassador, working to raise funds for CLAPA, as well as raising awareness of cleft and the charity's work more widely.
Due to other commitments following his X Factor appearance, Mr. Tetley's role as a CLAPA Ambassador was not formalised, and CLAPA has had limited contact with him and his family since early 2019.
In August 2019, CLAPA was made aware that Mr. Tetley was in police custody pending the above charges being brought against him. We immediately conducted an internal review led by CLAPA's Safeguarding Team to investigate the period when Mr. Tetley may have been in contact with our supporters and service-users. CLAPA's Safeguarding team found no evidence that a safeguarding incident took place.
In the interests of full transparency, a report was subsequently made to the Charity Commission outlining our involvement with Mr. Tetley. After reviewing our report, the Charity Commission have told us they have been assured that we are dealing with the matter 'appropriately and responsibly'. We have continued to update the Charity Commission as the situation has developed.
We have had no contact from families with any concerns, either during Mr Tetley's involvement with CLAPA or since Mr. Tetley's arrest, the court proceedings or his recent sentencing. We have also not been contacted by any members of the public, the police or the media. We have therefore concluded that with the information we have available at the current time, there is no evidence of a safeguarding incident. We will continue to monitor the situation.
If you would like further information then please contact us at [email protected].
To find out more about how we work to protect the welfare of people using our services, see our Safeguarding page.