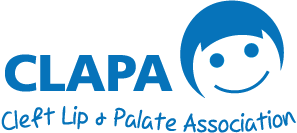 Free Resources for Youth Workers
We introduce our friends at Changing Faces, the charity for anyone with a scar, mark, or condition that makes them look different.
New resources
They have developed new resources for youth workers and volunteers across Scotland to better support young people with visible differences and disfigurements. Research revealed that one in six children living with a visible difference say they are too self-conscious about the way they look to join new groups.
Keep an eye out for Marcus, one of our Young People's Council members, in this video!
The resources give step-by-step support to anyone who wants to run a workshop with their youth group on challenging stereotypes and thinking differently about appearance and body image. There's also a Continuing Professional Development (CPD) training module that's suitable for youth workers and volunteers. The training film features two youth workers and a group of young people from Greenock.
Beth Doherty who took part in the film said: "As a youth worker with a visible difference, I was so pleased to be part of the project. When I was younger, it would have helped me enormously if more adults had felt equipped to talk about looking different. Together with young people, we can create more inclusive environments. You don't need to have someone with a visible difference or disfigurement in your group, it's about helping young people to challenge stereotypes and normalising visible differences."
You can download the free resources and training materials, which support the delivery of the Health and Wellbeing curriculum in Scotland and the development of young people's mental, emotional, and social wellbeing (in particular HWB 3-08a, 3-10a).