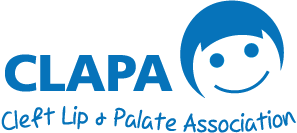 Fundraising can be a very sociable occasion – if you can spread the word enough you could get your whole school or workplace involved!
The more people you can reach with your fundraising, the more vital funds you can collect for CLAPA. So, how do you get your colleagues' or classmates' attention?
Whether it's the playground or the break room, we've come up with two easy ways to make the most of your setting…
Bake Sales
You can hold a bake sale by yourself or with help from friends. Just set up a table in a place where lots of people will notice you and start selling those yummy bakes. Don't forget to request your CLAPA cake toppers!
Remember to get permission first, then start promoting with a post on the staff intranet, or ask for a shout-out in assembly.
CLAPA are happy to help you design posters as well. Just email [email protected] to find out more.
Dress Down (or Dress Up!) Days
World Smile Day is a great excuse to go casual at the office, or even to shake up the usual school Non-Uniform Day or Dress-Down Friday at the office by holding a fancy dress day. Just choose a fun theme (maybe Disney, superheroes or even a pyjama day) and spread the word.
Whether it's adding a cape or ditching a tie, ask your colleagues or classmates for small donations to take part and watch your total grow.
If you're feeling ambitious, why not combine both ideas for a very memorable World Smile Day?