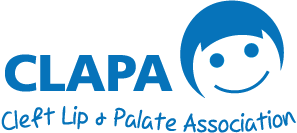 You don't have to travel far to make the most of your fundraising. One of our most popular (and profitable!) community events to raise money and awareness is a simple coffee morning with friends and family.
Coffee Mornings
Coffee Mornings in aid of CLAPA let you support the UK Cleft Community from the comfort of your own home and gives you a chance to catch up and chat with your favourite people over coffee, all whilst fundraising for CLAPA's life-changing services.
Not sure where to get started? Follow these 4 easy steps:
1. Plan
First, choose a date and time for your coffee morning. World Smile Day is Friday 4th October 2019, so as close to this as possible would be fantastic (though Coffee Mornings in aid of CLAPA are welcome all year round).
2. Promote
Make sure to invite friends and family to join you on your coffee morning. Word of mouth, a written invitation, or even a simple Facebook group is a good place to start with getting the word out.
World Smile Day is a brilliant excuse to bring people together for a good cause, so the more the merrier!
3. Find Helpers
It's always handy to ask for a few extra pairs of hands to help out, so remember to get friends and family involved. They could help with baking cakes, pouring tea and coffee, serving snacks, and taking donations.
4. Fundraise
Don't forget to take donations on the day!
You could raise even more money by holding party games, a raffle or tombola, or a bake off style competition to accompany the coffee and chatter.
Remember that every penny you can raise will go towards helping CLAPA's vital work.