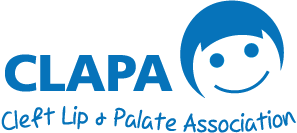 CLAPA ID cards are mandatory for any volunteers and staff members who may have to represent CLAPA while interacting with the public. For example, volunteers who organise local meet-ups, or regularly attend cleft clinics.
These ID Cards will allow members of the public, as well as health professionals, to easily identify CLAPA's volunteers when they are fulfilling their roles.
How Does It Work?
You can apply for an ID card using our simple online form below. You'll need a passport-style picture of you alone with your face clearly visible.
An ID card will be valid for one year, after which they will have to be renewed if you wish to continue in your role.
To renew your card, get in touch with your CLAPA key contact. They will be able to arrange this for you. If you would like to update any details on your card such as your name or photo, please complete the below form again.
To streamline the process, please use the email address we have on file for you, i.e. the one you use to receive CLAPA mailings.
Applicants will be verified by a member of CLAPA staff before an ID card is issued.
What are the terms and conditions?
These cards are meant to be used to identify you within your role as CLAPA Volunteer, and for no other purpose. You must not use these cards to misrepresent your role or connection to CLAPA, and cards that are used in this way will be invalidated.
You must destroy your ID card once it is out of date. If you need a new card, it is your responsibility to ensure you have allowed enough time for it to be renewed and dispatched to you.
You must carry and display your Volunteer ID card whenever you are facing the public within your role as a CLAPA Volunteer.
If you have any questions about ID cards or are unsure about whether or not you need one, get in touch with your key contact at CLAPA.
Get Your Card