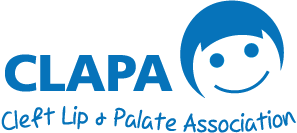 Understanding Research Papers
Research papers have set layouts. Each journal has its own format and guidelines for its authors to follow. Whichever journal you look at, the overall layout is similar, but if you're not used to reading them it can be confusing to know where to start.
To help with this, we have created a short guide to reading articles in scientific journals.
Title

The heading gives you the title of the study and the researchers who carried out the study. The title should tell you what the study was about. There can be any number of researchers involved in a study and they should all be named as authors.
Abstract

The abstract should provide you with an overview of the study. By reading this you should know why the study was carried out, how it was done, what the researchers found and the conclusions of their study.
Body Text
The body text gives you all of the details about the study. A good research paper should provide enough detail so that another researcher could carry out the same study using this information. This is normally written in sections, under the following headings; introduction, materials and methods, results, discussion, conclusion.
About the Paper and its Authors
On the front or final page of the research paper you should find details about the authors and the paper. It should tell you who the authors are and what job they were doing whilst undertaking the research. It should say if the study and its results have been presented before this paper was published. It normally has the date that the paper was submitted to the journal and the date it was accepted for publication. It should also have contact details for at least one of the authors
Conclusions
The conclusions should be self-explanatory! They tell you what the authors conclusions were from the results of their study. However, these must be read along with all of the other details as the conclusions are often inaccurate!
References
When you read through the text of a paper you will often come across references. The authors of the study will use previously published studies as evidence for or against their thoughts and ideas. As with evidence given in a legal case, the authors must acknowledge where this evidence came from. This acknowledgement is 'referencing'. Sometimes research papers are referenced in the text using the authors name and year of publication, and sometimes just by using numbers.
At the end of a research paper there is a list of references which gives you the details of where the authors got their evidence from. There are different formats for referencing articles. The reference should give you the names of the authors, the title of the paper, the name of the journal, the year it was published, the volume it was published in and the page numbers.
Back to 'Latest Research Findings'
© JK Scott, R Webb & TR Flood, The Cleft Palate-Craniofacial Journal, Allen Press Publishing Services