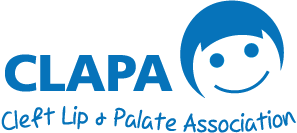 At the moment, in light of the latest COVID-19 government guidance, things are looking a little different. Until we can see you all at face-to-face events again, we hope you'll be able to join us online. For more information about our upcoming online events, click here.
Events Groups
Events Groups are run by trained volunteers, who have often benefitted themselves from CLAPA's support. Events Groups often work closely with their local Cleft Team to make their events as accessible as possible to local families and adults. These groups provide opportunities for families to meet with each other for support with activities such as summer fun days and Christmas Parties.
Events Groups can also run events in partnership, such as professional and parent forums to enable parents and young people to learn more about the cleft pathway and treatments, with topics such as speech therapy, alveolar bone grafts and orthodontic work.
Events Groups enable CLAPA to support families in local areas and are supported by CLAPA staff.
If you are interested in setting up or joining an Events Group, please get in touch with your local CLAPA Contact.