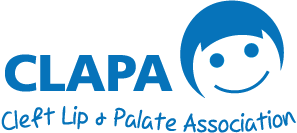 About the Summer Survey 2021
On this page, we explain why we're asking the different questions included on the 2021 Summer Survey and what kind of information we're hoping to gather through your answers.
Remember, all your answers will stay 100% anonymous!
Back to the Summer Survey 2021 page
Section 1: About You
All of the questions in this section will help us put the rest of the survey results into context. This way, we can see how people with different connections to cleft or from different parts of the country feel about our work.
What is your connection to cleft lip and palate?
This will help us develop the right services for the right parts of our community.
Which NHS Cleft Team are you and/or your child under?
We'll use this to see if there are differences between Cleft Teams when it comes to access to cleft care. We may also share summaries of the survey data with different Cleft Teams, but if we do this we'll paraphrase any text answers to make absolutely sure you stay anonymous.
What is the first half of your postcode?
People in rural areas may have different needs and priorities to those in more urban areas, and vice versa. Knowing your postcode area also helps us understand if there are any areas of the UK where fewer people are engaging with our work.
How old is your child born with a cleft? (Extra question for parents, carers and relatives)
As children get older, the needs and priorities of the people who care for them may change. This will help us target our services to the people who need them the most at different times.
What kind of cleft does your child have? (Extra question for parents, carers and relatives)
This will give us a broad idea of the kind of cleft journey a family may have had, including how much treatment they may have gone through.
Which of the following best describes your gender?
What is your sexual orientation?
Which of these best describes your ethnic group?
What is your religion?
How old are you?
Would you consider your household to be in financial hardship?
These six optional questions will help us ensure we are reaching a broad spectrum of people in the UK cleft community and that our services are helpful and appropriate for all.
Section 2: You and CLAPA
When you think of CLAPA, what three words come to mind?
This will give us a  snapshot of how you think about us. We haven't asked a question like this on a survey before, so we're interested to see your answers and how the most common words and themes might change for different groups.
Do you feel you are part of a supportive community of people affected by cleft?
This is a huge part of what we do as a charity, so we want to make sure we're providing a community to everyone who wants it. If we're not, we want to know why so we can do better.
How important to you personally are the following CLAPA activities?
We asked this question back in 2010 and 2015, and we're interested to see how your priorities and needs have changed over time. It's also useful for us to see what's most important to different groups of people, as this might help us develop and target these services better.
Section 3: CLAPA's Services
Which of these CLAPA services have you (and/or your child) used?
This question doesn't just tell us which services we should ask you about on the next page, it also tells us which services people don't know about. And, while we're mostly interested in the past 12 months, knowing which services you've used before then tells us how 'experienced' you are with our work.
How satisfied were you with the services you used or accessed in the last 12 months?
Sometimes a service is exactly what you're looking for, but other times, it can be a bit of a let-down. This is our way of getting a broad overview of how helpful and effective our different services are for different people.
We've asked a similar question in previous surveys, and most of our services have changed a lot since then, so this will help us understand how these changes have affected you.
You said you wanted to use the following services but didn't. Could you tell us why?
We want to make sure everyone who would benefit from our services can access them without any issues. Learning more about the reasons you couldn't get what you wanted from us will help us make our work more accessible to everyone.
Section 4: CLAPA Events
In general, do you feel the events CLAPA has organised in the last 12 months have met your (and/or your child's) needs?
This is a quick and easy way for you to tell us if you think we're putting on the right kind of events. Whether you've attended several or haven't found anything you like the look of yet, we want to know what you think.
What do you value the most about the content of CLAPA's events?
Your answers here will tell us what we should focus on when designing new events. We'll compare answers to this question between different groups to understand what people at different points of the cleft journey might want from an event.
What do you value the most about how CLAPA's events are organised?
The past eighteen months have seen some radical changes in how people around the UK attend events! As we look ahead to a future that is still uncertain, knowing what's most important to you about how our events are organised will help us to focus on developing in the right direction.
Section 5: NHS Care
Have you had any issues accessing cleft care in the last 12 months?
This is another question we ask regularly so we can see how answers for different Cleft Teams (and different connections to cleft) change over time. We expect to see a much higher proportion of people reporting issues in the past 12 months due to the pandemic, but it will be helpful for us to see if these have affected people in some areas more than others, and how this might change between services.
The "didn't know about this service" option also gives us (and the Cleft Teams!) useful information about which services they may need to give more information about.
Contact
If you have any questions or concerns about the content of this survey, please get in touch at [email protected].