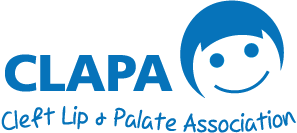 In your area
CLAPA covers the whole of the United Kingdom. Please select your area for more information

South East England
This area includes Greater London as well as Berkshire, Buckinghamshire, Parts of Hertfordshire, Hampshire, Isle of Wight, Kent, Oxfordshire, Surrey, and Sussex. Contact: [email protected]
Local CLAPA Groups

Contact South East England Regional Coordinator Cherry LeRoy at [email protected] to find out more about setting up a group in the region.
Cleft Teams

There are three main Cleft Services in this region - North Thames, which is led by Great Ormond Street Hospital (GOSH) and covers the north of the river, South Thames, which is led by Guy's Hospital and covers south of the river, and the Spires Cleft Service which is based in Oxford and Salisbury.

Great Ormond Street Hospital (North Thames Cleft Service)

John Radcliffe Hospital (Spires Cleft team)

Salisbury District Hospital (Spires Cleft team)

St Thomas Hospital (South Thames Cleft Service)
Latest area news

07 Feb 2019

CLAPA's Peer and Parent Support Service was recently awarded the Approved Provider Standard (APS) in recognition of the high standard of this project.

01 Nov 2018

The team at Ladybeard have been asked to do an Instagram takeover for Dazed Beauty , Dazed magazine's beauty platform, next week and they want to showcase diverse forms of beauty by using their feature to celebrate people with visible differences. If you'd be interested in taking part, they'd love to hear from you ASAP.

20 Sep 2018

Portrait Positive is a groundbreaking project to challenge ideas of beauty. 16 models with a visible difference, including several born with a cleft, had their portraits taken by world-renown photographer Rankin and were featured on Steven Tai's catwalk for London Fashion Week 2018.
Latest area events

9 Mar 2019 11:00 - 9 Mar 2019 17:00

This development day is annual training for new and existing Parent Supporters, Peer Supporters, Happy Faces Coordinators and Adult Meet-Up Coordinators.

29 Mar 2019 19:30 - 30 Mar 2019 08:30

Come and join us for another  of our quiz nights.

6 Apr 2019 10:00 - 6 Apr 2019 15:00

Join us for this fun day of activity in the forest, for young people born with a cleft, activities will include A series of team games and activities to build self-esteem and self-confidence and to allow young people to build a network of support  We will be eating our packed lunch around the campfire and Toasting marshmallows over the campfire We will have FUN! Please bring a pack lunch and dress according to the weather forecast This event is aimed at 8 - 15 year olds born with a cleft Please arrive promptly so that we can start at 10am If you have any queries please contact cherry.