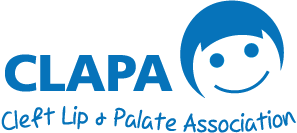 In your area
CLAPA covers the whole of the United Kingdom. Please select your area for more information
Scotland
We have lots of activities and groups running throughout the year across Scotland and our aim is to raise awareness and provide support to families at a local level. We are currently looking for Volunteers in Scotland to be part of Events Groups, Fundraising Groups and Happy Faces Coordinators in Perth/Dundee area and Inverness area. Please email for more information. We look forward to welcoming you at our events in the near future. Useful links : Cleft Care Scotland - http://www.cleftcare.scot.nhs.uk/
Local CLAPA Groups

Contact [email protected] to find out more about getting involved in Scotland.
Cleft Teams

National Cleft Surgical Service for Scotland
Latest area news

02 Apr 2021

CLAPA has a new strategy for 2021-22. Read on to find out how we plan to keep you informed, connected, reassured and empowered throughout the next year.

15 Mar 2021

Join our small, friendly staff team and lead on developing an exciting new programme of online events and activities to give people affected by cleft the chance to connect with each other and form supportive communities.

30 Nov 2020

Starting today, Monday 30th November, you're invited to #JumpForCLAPA in our week-long Jumpathon! It's the perfect way to raise awareness of cleft and support our work while having fun and spreading festive joy.
There are no events in your area at this time but keep checking back to see what's going on!