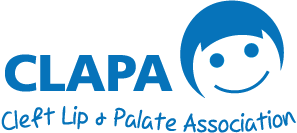 In your area
CLAPA covers the whole of the United Kingdom. Please select your area for more information
Scotland
We have lots of activities and groups running throughout the year across Scotland and our aim is to raise awareness and provide support to families at a local level. We are currently looking for Volunteers in Scotland to be part of Events Groups, Fundraising Groups and Happy Faces Coordinators in Perth/Dundee area and Inverness area. Please email for more information. We look forward to welcoming you at our events in the near future. Useful links : Cleft Care Scotland - http://www.cleftcare.scot.nhs.uk/
Local CLAPA Groups

Contact [email protected] to find out more about getting involved in Scotland.
Cleft Teams

National Cleft Surgical Service for Scotland
Latest area news

23 Sep 2020

6 months on from lockdown, we look back at what we've achieved thanks to the support of our incredible CLAPA Community.

22 Jul 2020

Are you personally affected by cleft? Could you take 10 minutes to help us better support the UK cleft community by telling us how the lockdown has affected you?

21 Apr 2020

As a result of the pandemic, CLAPA expects to lose half its income over the next six months. The future of the charity is in your hands - can you help us keep going?
There are no events in your area at this time but keep checking back to see what's going on!