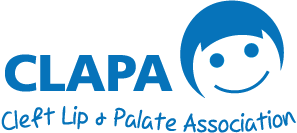 In your area
CLAPA covers the whole of the United Kingdom. Please select your area for more information
Northern Ireland
Covers the whole of Northern Ireland. There is an active Happy Faces Group and brand new Branch with plans for more activity soon! Contact: northernireland@clapa.com
Local CLAPA Groups

Contact NI-based Engagement Officer Sophie Preston at northernireland@clapa.com to find out more about setting up a group in the region.
Cleft Teams

The Northern Ireland Cleft Service is based in Belfast.

The Royal Belfast Hospital for Sick Children
Latest area news

10 Oct 2018

Wednesday 10th October is World Mental Health Day 2018. Read more about how being born with a cleft can affect your mental health, and how CLAPA is working to support people like you.

20 Sep 2018

Portrait Positive is a groundbreaking project to challenge ideas of beauty. 16 models with a visible difference, including several born with a cleft, had their portraits taken by world-renown photographer Rankin and were featured on Steven Tai's catwalk for London Fashion Week 2018.

30 Jun 2018

CLAPA's funding has been cut, and some services are at serious risk of closure. We urgently need your help to make sure this doesn't happen.
There are no events in your area at this time but keep checking back to see what's going on!