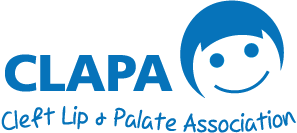 In your area
CLAPA covers the whole of the United Kingdom. Please select your area for more information
East of England
The rolling wheat fields and pretty coastal towns and villages of East Anglia are home to lots of CLAPA activities! This area covers Norfolk, Suffolk, Cambridgeshire, Essex, Bedfordshire, Hertfordshire and Northamptonshire. Contact: [email protected]
Cleft Teams

Addenbrookes Hospital (Cleft Net East)

St. Andrew's Centre, Broomfield Hospital
Latest area news

21 Apr 2020

As a result of the pandemic, CLAPA expects to lose half its income over the next six months. The future of the charity is in your hands - can you help us keep going?

16 Apr 2020

CLAPA welcomes the government's announcement of funding to help charities through the devastating impact of the coronavirus outbreak. But like many organisations who have been under pressure for long before the outbreak hit our shores, we're concerned this isn't nearly enough.

19 Aug 2019

We're reaching the end of a big grant-funded project, and with no other funding pools available, it's very likely we'll have to scale back some of our services. This survey is a way for you to tell us what matters to you and help guide the way we design our services to make sure these changes have the least impact on the people who need them the most.
There are no events in your area at this time but keep checking back to see what's going on!