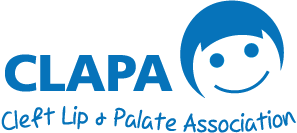 In your area
CLAPA covers the whole of the United Kingdom. Please select your area for more information
East of England
The rolling wheat fields and pretty coastal towns and villages of East Anglia are home to lots of CLAPA activities! This area covers Norfolk, Suffolk, Cambridgeshire, Essex, Bedfordshire, Hertfordshire and Northamptonshire. Contact: [email protected]
Cleft Teams

Addenbrookes Hospital (Cleft Net East)

St. Andrew's Centre, Broomfield Hospital
Latest area news

19 Aug 2019

We're reaching the end of a big grant-funded project, and with no other funding pools available, it's very likely we'll have to scale back some of our services. This survey is a way for you to tell us what matters to you and help guide the way we design our services to make sure these changes have the least impact on the people who need them the most.

13 Aug 2019

Adult Services Coordinator Kenny Ardouin reports back on his time in Utrecht talking about CLAPA's Adult Services Project and learning from others who'd travelled from all around the world.

01 Jul 2019

On Thursday 27th June, CLAPA celebrated our 40th anniversary with proud Patron Carol Vorderman leading a round of thank-you speeches to founding members and Trustees past and present.
Latest area events

30 Aug 2019 17:30 - 1 Sep 2019 14:00

As well as fun, games and adventure activities, this exciting weekend will be a chance to meet other people your age who have been born with a cleft so you can make new friends, learn new skills, and build your confidence.

7 Sep 2019 19:00 - 7 Sep 2019 22:00

CLAPA Bucks & Beds would love for you to join us at our quiz night in aid of CLAPA! This is a fundraising event run by CLAPA volunteers, and all proceeds will support CLAPA's work.

12 Oct 2019 10:00 - 12 Oct 2019 15:30

We'd love for you to join us for an exciting adventure day for young people born with a cleft lip and/or palate for an fun filled adventure day! Activities include canoeing, sailing, zorbing and caving! What you need to know: Join us at Saturday 12th October 2019 for an exciting itinerary of adventure activities, team building and meeting new friends.