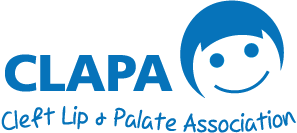 In your area
CLAPA covers the whole of the United Kingdom. Please select your area for more information
Central England
There are lots of activities and events happening across the region which includes Herefordshire, Leicestershire, Lincolnshire, Nottinghamshire, Rutland, Sheffield, Doncaster, Rotherham, Shropshire, Staffordshire, Warwickshire, Birmingham and the Black Country and Worcestershire. Contact: [email protected]
Local CLAPA Groups

Email [email protected] if you're interested in setting up a new group in this region.
Cleft Teams

The Trent Cleft Service is based in Nottingham. The West Midlands Cleft Service is split across two sites - Birmingham Children's Hospital for under 16s and Queen Elizabeth Hospital for adult patients.

Birmingham Children's Hospital (West Midlands Cleft Service)

Nottingham City Hospital (Trent Cleft Service)
Latest area news

07 Feb 2019

CLAPA's Peer and Parent Support Service was recently awarded the Approved Provider Standard (APS) in recognition of the high standard of this project.

10 Oct 2018

Wednesday 10th October is World Mental Health Day 2018. Read more about how being born with a cleft can affect your mental health, and how CLAPA is working to support people like you.

20 Sep 2018

Portrait Positive is a groundbreaking project to challenge ideas of beauty. 16 models with a visible difference, including several born with a cleft, had their portraits taken by world-renown photographer Rankin and were featured on Steven Tai's catwalk for London Fashion Week 2018.
Latest area events

23 Mar 2019 09:00 - 23 Mar 2019 11:00

All the family are welcome to join CLAPA Happy Faces Groups.

6 Apr 2019 09:00 - 6 Apr 2019 11:00

This special soft play event at Wacky Warehouse will be a chance for children to play and get to know each other while the parents can chat, share experiences and make friends.

12 Apr 2019 09:15 - 12 Apr 2019 15:30

Join us for an adventure day at Adventure Ways in Northampton! Adventure Ways is an amazing outdoor activity centre in Moulton, Northamptonshire.