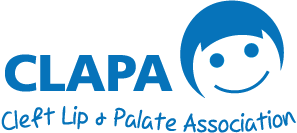 In your area
CLAPA covers the whole of the United Kingdom. Please select your area for more information
Central England
There are lots of activities and events happening across the region which includes Herefordshire, Leicestershire, Lincolnshire, Nottinghamshire, Rutland, Sheffield, Doncaster, Rotherham, Shropshire, Staffordshire, Warwickshire, Birmingham and the Black Country and Worcestershire. Contact: [email protected]
Local CLAPA Groups

Email [email protected] if you're interested in setting up a new group in this region.
Cleft Teams

The Trent Cleft Service is based in Nottingham. The West Midlands Cleft Service is split across two sites - Birmingham Children's Hospital for under 16s and Queen Elizabeth Hospital for adult patients.

Birmingham Children's Hospital (West Midlands Cleft Service)

Nottingham City Hospital (Trent Cleft Service)
Latest area news

24 Apr 2019

10-year-old Aleisha has been chosen to represent CLAPA at this year's CarFest, the family festival created by radio presenter Chris Evans.

04 Apr 2019

On Saturday 23rd March, The Cleft Collective welcomed CLAPA's Cleft Collective Patient Consultation Group to Bristol for a day of presentations and discussions around the next phase of this exciting initiative.

07 Mar 2019

CLAPA is proud to support the Royal College of Speech and Language Therapists (RCSLT), I CAN, and others concerned with the SLT needs of children and young people in a renewed call for action on the recommendations of the Bercow 10 Years On Report.
Latest area events

4 May 2019 11:00 - 4 May 2019 15:00

Join us in Cleft Awareness Week and meet other famlilies affected by cleft at this wildlife santuary in Eccleshall, Staffordshire!  Gentleshaw Wildlife centre, is a small sanctuary for exotic animals and birds of prey.

18 May 2019 14:00 - 18 May 2019 17:00

Sophie Mae is seven years old and was born with a cleft lip and palate.

16 Jun 2019 09:30 - 16 Jun 2019 16:00

Join us at Sherwood Pines Forest for a day of Bushcraft activities, teambuilding and fun challenges! In Sherwood Bushcraft, you will learn fire lighting, shelter building as well as navigating around the forest and conquering Sherwood Pines' assault course.