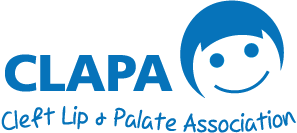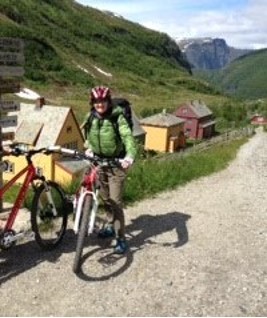 My name is Cathy. I I was born in 1967 with Pierre Robins Syndrome and a cleft palate.
I grew up in Ireland with lots of sisters and brothers. I had operations as a baby, at 8 and 9 years old, then again at 15 and 16. I had 2 more operations on my nose when I was in my 20s. I was the only person that I knew with a cleft, and I hated my speech, which was quite difficult for others to understand until after my operation at 16 – then fewer people would ask my sister "What did she say?" My speech will never be perfect, but as I now talk for a living, it's clearly good enough.
I got involved with CLAPA as a peer supporter because there was nothing non-medical there for me as I've gone through life, and it's really interesting to meet other adults with clefts – we are all different but have some common experiences.
I would love to support you because when I was younger you didn't talk to other people with clefts; you talked to the Doctor, the Speech Therapist, the 'Professional'. I want for people with clefts to feel okay talking to others with cleft, as well as the professionals. Shortly after qualifying as a teacher and having had a challenging day in the classroom with a bunch of teenagers teasing me about my speech, I realised that I still hadn't got over my shame, frustration, annoyance, angst – whatever you want to call it – about my cleft speech and my social interactions. If I reverted to acting like a child when I was teased, how was going to control a class? I worked it out in the end, but maybe I could have worked it out a bit quicker if I'd been able to talk to someone who knows what it is like to have cleft affected speech. You can talk to me.
I enjoy running, cycling, kayaking and being outdoors doing adventurous things. And reading.