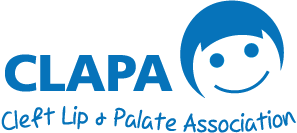 Week 11 & 12 – The City Cambodia Project
Week 11 – beginning 14th November
In Week 11 we celebrated Water Festival, a Cambodian holiday which marks the reversal of the flow of the Tonle Sap River and the end of the country's rainy season. Every province joins the festival, with the biggest celebrations occurring in Phnom Penh where there is a boat race along Sisowath Quay. As the hospitals were closed, we were able to enjoy a relaxing week exploring the Cambodian coastline. We stayed at Otres Beach in the province of Sihanoukville and also visited Koh Rong Samloem, a tropical island off the coast of Sihanoukville. It was great to explore another province and relax before a hectic week in Koh Kong for the Smile Cambodia mission.
Week 12 – beginning 21st November
Smile Cambodia Mission
The end of week 11 marked the beginning of the Smile Cambodia mission in the south-westerly province of Koh Kong. The mission lasted 4 days from Saturday to Tuesday and a total of 41 patients were seen. We arrived on Friday evening after an eventful and somewhat bumpy 5hr bus journey on a local bus. The patient screening process began on Saturday morning and we were lucky to be given our own Speech and Language Therapy room away from the busy screening room. After consulting with surgeons and other medical professionals, patients who had concerns about speech or feeding were sent to us. We saw 12 patients between the ages of 1 and 46 and provided speech, language, communication and feeding advice. We saw a one-year-old child with bilateral cleft lip and palate. She was underweight and had feeding difficulties so we provided her mum with feeding advice to help the baby gain weight. The mother was no longer able to breastfeed so we provided special formula milk that had been donated to Smile Cambodia. However, she was concerned that when the milk runs out she would be unable to afford the high quality formula milk. It was so sad to hear her concerns as her baby's nutrition was already compromised. The main challenge of the mission was only seeing patients once as many of them would have benefitted from therapy.
We met medical professionals from Cambodia, Singapore, U.S, U.K, Myanmar and Malaysia and it was incredible to see how well a group of individuals who had never met could work so efficiently and co-operatively. We were fortunate to work with such kind, charitable and knowledgeable staff and it was a great experience working as part of this amazing team whilst on the mission!
National Paediatric Hospital
On Friday we joined Dr Allin at the NPH cleft clinic- the busiest one yet with around 30 patients! We met a little 2-year-old girl, whose heartbreaking story stood out to us. She was born with a cleft lip and palate and at only one day old was abandoned by her parents. She was left outside the hospital and found by Dr Allin, who cared for her in the hospital for 7 days until she was taken to her new home at a local orphanage. We were shocked to find that a baby was abandoned because they had a cleft lip and palate, in a province where there are both surgical and speech and language therapy services available for free. Unfortunately, this case highlights the stigma that some still attach to disability in Cambodia. The City Cambodia Project is continuing to challenge these views and educate people about disability and how we can help those who have speech, language and communication needs.
One-2-One
This week, we provided a training workshop on Hearing and Syndromes associated with cleft lip and palate. Hearing is an important aspect for clinicians to consider as impairments often contribute to a delay in the development of speech and language. Children with cleft lip and palate are particularly at risk of infections such as glue ear, which should be addressed as soon as possible to prevent further complications.  We're really enjoying our training with one-2-one and look forward to our final week of training next week.