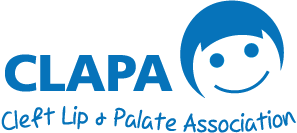 Has Trustees Week piqued your interest? Want to get more involved in the running of the Cleft Lip & Palate Association (CLAPA)? We're looking for a new Trustee to join our Board and help CLAPA through this exciting period as we expand our regional projects.
CLAPA is the only national charity supporting people and families affected by cleft lip and/or palate in the UK. Our vision is a world where having a cleft is not barrier to achieving your desires and ambitions.
Meetings are four times a year and travel expenses will be paid.
We are particularly looking for Trustees with experience in one or more of the following:
knowledge and experience of charity fundraising
knowledge and/or experience working within the voluntary sector
someone living in Scotland, Wales, or Northern Ireland
someone with a cleft or with a child with a cleft
specialist cleft health professional or other health professional with a connection to cleft
experience in volunteer recruitment and management
To Apply
Closing date: 3rd January 2017
To apply please fill out the Application Form, found below
For a chat about this opportunity or to apply please contact:
Claire Cunniffe                                                           Or                                        Dr. David Stokes   
Deputy Chief Executive                                                                                              Chief Executive
Email: [email protected]                                                                       Email: [email protected]
Phone: 07854 298304                                                                                                Phone: 020 7833 4883