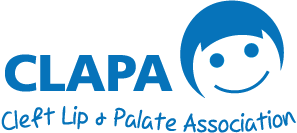 VACANCY: Interim Fundraising Manager

With CLAPA's current Head of Fundraising taking on the role of Interim CEO as our Chief Executive goes off on maternity leave in August, we are seeking a confident and experienced candidate to cover the position of Interim Fundraising Manager.  This role will be a key part of our busy office-based team in London, and will manage our fundraising programme.
Please note: We have extended the deadline for applying for this role, so if you think this is the role for you, please do still get in touch. 
This post is an exciting opportunity to lead a talented team who fundraise across a diverse range of income streams which includes community fundraising, challenge events and trust fundraising as well as our small scale legacy programme. The post-holder will manage 3 direct line reports, alongside undertaking some trust fundraising as well as administering a small number of legacy gifts.
Key Tasks
• Manage, lead and motivate the fundraising team to deliver stretching income targets.
• Support the implementation of the fundraising strategy.
• Embed a positive culture of fundraising across the organisation.
• Manage a small number of key trust relationships.
• Work with the Trusts and Grants Fundraiser on key funding applications to trust supporters.
• Administer legacy income support.
• Manage and review all fundraising income and expenditure budgets, setting ambitious yet achievable objectives for each team member and the overall team.
• Continue the ongoing development of CLAPA's stewardship programme.
• Work in partnership with the Communications and Information Manager to ensure that the Salesforce database works efficiently to meet the needs of the team.
• Make an active contribution to the Senior Management Team and the monthly organisation team meetings.
• Monitor all fundraising activities and ensure that they comply with the current regulations including the Fundraising Regulator, ICO and GDPR.
• Keep abreast of new developments and activities within the fundraising sector.
• Undertake any other duties as deemed appropriate.
Person Specification
Professional skills, knowledge & experience:
• Demonstrable strong leadership skills with an ability to motivate a team to achieve objectives.
• Demonstrable experience in team or line management with an ability to resource and delegate effectively.
• Demonstrable experience in successfully generating significant income from at least two of the following forms of fundraising – corporate, trusts, major donor, legacy and community.
• Strong relationship management skills with the ability to network and engage at a senior level.
• Excellent interpersonal skills with the ability to relate sensitively and assertively to internal and external contacts at all levels.
• Excellent project management and time management skills, the ability to prioritise conflicting priorities and work under pressure to meet strict deadlines.
• Excellent administrative and organisational skills and a high level of proficiency in Microsoft Office.
• Self-motivated with the ability to work independently and as part of a team.
• Ability to work with staff members, suppliers and volunteers at all levels.
• Proven ability to take initiative and responsibility to get things done.
• Excellent communication and interpersonal skills, written and oral.
• Willingness to travel and to be flexible about hours of work on occasion (Time Off in Lieu is provided)
Read more about this role HERE
Please complete the Application Form included in the Recruitment Pack and send to [email protected] with 'Fundraising Manager Application' in the subject. You may also return your form by post to 'Toni Kitchingman, Cleft Lip and Palate Association, 244-254 Cambridge Heath Road, London, E2 9DA'.
You may request an application form in another format by emailing [email protected] with 'Fundraising Manager Recruitment Pack Request' in the subject. Please save your completed application form with your name in the filename.
All applications are subject to our shortlisting process; so if you're shortlisted we will contact you and invite you to attend an interview. We'll also tell you if there will be any skills tasks to complete as part of the recruitment process.
Please note: We have extended the deadline for this role from 10th June 2019, so if you think this is the role for you, please do still get in touch.