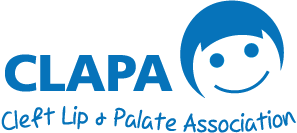 (CLOSED) Vacancy: HR Trustee

THIS VACANCY IS NOW CLOSED.
Cleft Lip & Palate Association (CLAPA) are looking for a HR Trustee to join our board.
The Board of Trustees is responsible for the overall governance and strategic direction of the charity, developing the CLAPA's aims, objectives and goals in accordance with the governing document, legal and regulatory guidelines.
CLAPA is the only national charity supporting people and families affected by cleft lip and/or palate in the UK. Our vision is a world where having a cleft is not barrier to achieving your desires and ambitions.
Job Description:
This post will work to ensure that CLAPA complies with its constitution/memorandum and articles of association, charity law, company law and any other relevant legislation or regulations, as well as contributing actively to the board in giving firm strategic direction to CLAPA, setting overall policy, defining goals, setting targets and evaluating performance.
The successful applicant will be a HR Professional with at least 5 years generalist knowledge and experience of best practice HR/people policy and practice within the UK.
Please see the pack below for a full role description:
To apply for this role, please read the recruitment pack above in full and apply using the following application form:
Please Note: The Application Form is a Word Document and may not work on some mobile devices. Please email [email protected] if you would like an application form in a different format.