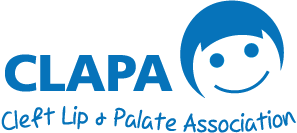 #Vacancy – Head of Fundraising
Join the only charity supporting people in the UK affected by cleft, bringing families and individuals essential support and opportunities for them to meet, share experiences and build support networks.
This post is an exciting opportunity to lead and develop a talented team; carrying forward and nurturing the new fundraising strategy that is designed to meet CLAPA's plan to deliver regional services for the cleft community across the UK.  Over the next 2-3 years, CLAPA needs to increase its income to at least £1.25 million p.a. in order to deliver its Regional Co-ordinator programme. The post holder will also be expected to achieve personal income objectives through the management of some key individual and business relationships, and through the development of the following key income streams: corporate, major donor and legacy fundraising.
Key Tasks
Manage, lead and motivate the fundraising team to deliver stretching income targets.
Support the ongoing development and implementation of the fundraising strategy.
Embed a positive culture of fundraising across the organisation.
Manage and maximise key corporate and major donor relationships.
Develop and manage strategies to grow corporate, major gift and legacy income support.
Manage and review all fundraising income and expenditure budgets, setting ambitious yet achievable objectives for each team member and the overall team.
Actively monitor team resource, ensuring that we employ volunteers where appropriate to support the administrative needs of the teams.
Continue the ongoing development of CLAPA's stewardship programme.
Work in partnership with the Communications and Information Manager to ensure that the Salesforce database works efficiently to meet the needs of the team.
Make an active contribution to the Senior Management Team and the monthly organisation team meetings.
Monitor all fundraising activities and ensure that they comply with the current regulations including the Fundraising Regulator, ICO and GDPR.
Keep abreast of new developments and activities within the fundraising sector.
Undertake any other duties as deemed appropriate.
Closing date: 28 July 2017
Find out about the role and how to apply by downloading the job pack!