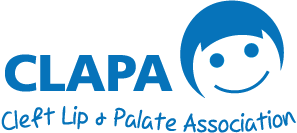 (CLOSED) Vacancy: Community Fundraiser

Cleft Lip & Palate Association (CLAPA) are looking for a Community Fundraiser to join our office-based team.
This role will be a key part of our busy office-based team in London, and will manage our community fundraising programme.
You'll be working alongside a hardworking fundraising team of three staff who are experienced in their respective fundraising areas. You will have responsibility for managing our varied community fundraising programme which includes contributing to the development of key fundraising initiatives across the year, in particular CLAPA Awareness Week and World Smile Day. CLAPA has a strong track record particularly in community and events fundraising and has dedicated support from those personally affected by cleft.
CLAPA is the only national charity supporting people and families affected by cleft lip and/or palate in the UK. Our vision is a world where having a cleft is not barrier to achieving your desires and ambitions.
Role Description:
This post will focus on increasing sustainable income from a variety of community income sources. The main priority areas of income generation will be: all levels of education sources; community, philanthropic and faith groups; small businesses; and youth groups whilst raising awareness of the charity. The role requires exceptional interpersonal skills, excellent donor care and previous fundraising experience that will help establish long term relationships. All forms of communication will be required including the proactive use of digital channels such as the website and social media platforms.
About you:
Proven track record of community fundraising and generating income against challenging targets
Excellent skills in customer service and relationship management
Self-motivated with the ability to work independently and as part of a team
The Role:
Develop and manage relationships with community, philanthropic (Round Tables, Rotary Clubs, WIs etc.) and faith groups.
Develop and manage relationships with schools and other levels of education that include nurseries, colleges and universities. This will include the creation of presentation resources, lesson plans, fundraising products/tools that will help make fundraising easy for schools supporting CLAPA.
Develop and manage relationships with small businesses that include branches of chains such as supermarkets, estate agents, and retail outlets.
Develop and manage fundraising opportunities with youth groups such as Scouts, Guides and YMCA.
Please see the pack below for a full role description:
To apply for this role, please read the recruitment pack above in full and apply using the following application form:
Please complete the Application Form included in the Recruitment Pack and send to [email protected] with 'Community Fundraiser Application' in the subject. You may also return your form by post to 'Spencer Halls, Cleft Lip and Palate Association, 244-254 Cambridge Heath Road, London, E2 9DA'.
You may request an application form in another format by emailing [email protected] with 'Community Fundraiser Recruitment Pack Request' in the subject. Please save your completed application form with your name in the filename.
All applications are subject to our shortlisting process; so if you're shortlisted we will contact you and invite you to attend an interview. We'll also tell you if there will be any skills tasks to complete as part of the recruitment process.
Applications close: 1st October, 10am
Interviews: Wednesday 9th October
Start date: ASAP
Contact:
Contact Spencer Halls, at [email protected] or call the CLAPA office on 020 7833 4883 if you have any questions about the role or the application process.