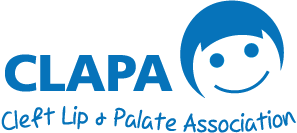 (CLOSED) Vacancy: Communications & Regional Support Officer

Role Description:
Supported by the Communications & Information Manager, the Communications & Regional Support Officer will plan, create and deliver communications across various print and digital channels, with a strong focus on creative storytelling and interaction with our active community.
You will spend most of your time on CLAPA's vibrant social media pages and information-packed website, curating the safe, positive space we've created for people affected by cleft where difference is celebrated and the future is bright.
You will encourage our community to engage with our work and share their stories, and you'll use what you learn to help make our services and communications more accessible. You will be the link between CLAPA's services and the people that need them the most, finding new and innovative ways to advertise events and opportunities through a variety of channels to reach the most appropriate audiences. A large amount of content must be planned for various channels over the course of the year in collaboration with the rest of the CLAPA team and volunteers, so excellent organisational skills and time management are essential.
As part of a small charity, you will have regular contact with every team at CLAPA and chances to use your creativity and communications skills in many different contexts. You'll need to be proactive, solution-focused and flexible, eager to build your skills and rise to varied challenges.
About you:
Strong written and oral communication skills, with a passion for creative copywriting and storytelling.
Excellent skills in customer service and community management
Self-motivated with the ability to work independently and with other staff to help communicate CLAPA's work to the community.
The Role:
Proactively generating and editing content for a variety of channels, including CLAPA's website, social media and print media. Planning and scheduling posts on CLAPA's social media accounts (Facebook, Twitter, and Instagram)
Managing and moderating CLAPA's Facebook Groups and other social media accounts to develop our online community.
Using CLAPA's e-mail software to create and send mailings as required, including monthly e-newsletters.
Creating graphics and copy for various CLAPA communications using templates, and creating new templates as required.
Posting and promoting events, activities and opportunities as required by the Regional Team.
Sourcing and cataloguing case studies, quotes and photos for use in promotional materials and in response to press requests.
Arranging, conducting and writing up interviews with people involved in CLAPA's work, including children and young people.
Please see the pack below for a full role description:
To Apply:
Please complete the Application Form supplied alongside the Recruitment Pack. You may request an application form in another format by emailing [email protected] with 'Communications and Regional Support Officer Recruitment Pack Request' in the subject. Please save your completed application form with your name in the filename so we can easily track your application.
If you're shortlisted, we will contact you and invite you to attend an interview at our office where we will be happy to discuss the role in more detail and answer any questions you may have. There will be a few small tasks you will be asked to complete after the interview which reflect some of the day-to-day responsibilities of the role.
Return your completed application form to [email protected] with 'Communications and Regional Support Officer Application' in the subject. You may also return your form by post to 'Anna Martindale, CLAPA, The Green House, 244-254 Cambridge Heath Road, London, E2 9DA'.
If you have not heard from us by Wednesday 2nd October, please assume your application has been unsuccessful.
Applications close: 1st October, 10am
Interviews: Thursday 10th October
Start date: ASAP
Contact:
Contact Anna Martindale at [email protected] or call the CLAPA office on 020 7833 4883 if you have any questions about the role or the application process.