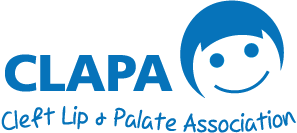 Trustees Week – Rona Slator
I am a Consultant Plastic Surgeon who specialises in cleft lip and palate.  I have been interested in work with children since I was a medical student, and in cleft lip and palate since I was a house surgeon in Plastic Surgery in London in 1984!  I was appointed to Birmingham Children's Hospital in 1996 and now work only in the West Midlands cleft lip and palate team at both Birmingham Children's Hospital and The Queen Elizabeth Hospital, Birmingham.
I was Clinical Lead of the West Midlands Regional Cleft Lip and Palate service from 2001 until August 2015, and President of the Craniofacial Society of Great Britain and Ireland in 2013. I am currently Chair of the CRN: Children's research group, the Cleft and Craniofacial Conditions Clinical Studies Group and trying to develop my own research project.  I am really keen on using and developing national audit in order to promote quality and equality of cleft care, and to provide evidence to raise standards.  I am also keen to promote research in cleft care to increase our knowledge about cleft lip and palate.
I have known about the work that CLAPA does and the support the CLAPA community provides as long as I have been involved with cleft lip and palate services.  As a clinician I increasingly came to feel that the support provided by CLAPA was something that clinical services could not provide, and is hugely important at different times in their lives for many children, adults and families affected by CLP.  I also felt that CLAPA had an important role to play in helping the 'patient voice' to be heard.
I joined CLAPA as a Trustee in 2012, and recently have been appointed as Chair to the Board.  On both occasions I felt that taking on such a new role would provide new challenges and be both an opportunity to learn and I hope an opportunity to offer my experience.  So far I have not been disappointed. I have learned a huge amount in my role as a trustee, both about the experiences of families affected by CLP, and also about a whole world that I was not aware of.  I am enormously impressed by my colleagues on the Board and would recommend becoming a trustee to anyone who feels they might be interested.
You also might not know that I have a research degree in Developmental Psychology (from a long time ago).  I ride my bike to work, dig the garden, love the bees, butterflies and birds there, and rarely do any cooking.  Luckily my husband does that for me!
Rona Slator
Chair
Former Coordinator of West Midlands Cleft Service, Rona is a cleft specialist Plastic Surgeon and she became Chair in 2016.
Find out more about who our trustees are and what they do here!
Get involved – there are two vacancies on our board, find out more here!