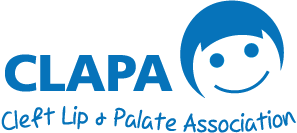 Trustees Week – Nick Astor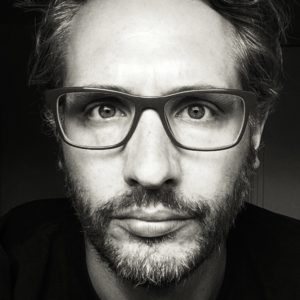 We discovered that my daughter had a potential cleft lip and palate when we went to find out if she was, indeed, a she or not. We were used to the scans, given how many we had experienced up to this point, but the sonographer seemed to go a little quiet, before confirming that she was a she. He stopped before saying, "There is something else". When he told us what he had seen he advised us to tell the hospital, not to be concerned and not to search on the internet. We did one of the three – we were obviously concerned and the internet was at our fingertips.
Amongst all the misinformation that was available to us on the internet, the CLAPA website stood out like a beacon of hope. We had never been parents and we had never experienced the type of fear that the unknown brings when you're given news about your unborn baby. The hope, confidence and knowledge that CLAPA shared with us was invaluable. We had very little contact with CLAPA directly, but if you checked our browser history you would have found that the CLAPA gallery of beautiful babies with clefts and the results of their operations was the most viewed. CLAPA had made a difference.
I became a Trustee of CLAPA because I wanted to help CLAPA make more of a difference. I wanted to help parents who will experience what we did. I am incredibly proud of being a CLAPA Trustee, more so as my daughter grows and develops. Only a few months ago she drew a picture of herself which included the scar between her lip and nose. Her self-awareness is growing at a time when other children are noticing that she may have something different to them. The importance of CLAPA is all the more real for her coming home and asking what she should say about her scar. My pride in CLAPA stems from the fact the volunteers, the staff and Trustees all believe that we should support people with cleft from childhood throughout life.
I have worked in media for nearly 20 years with a career that started in the BBC to working, now, in social media. I wasn't convinced initially that my skills would be useful, but having interviewed to become a Trustee and succeeding in becoming one, I can see how so many other people's life and professional skills could be incredibly useful to the governance and direction of an organisation such as CLAPA. The sense of responsibility grows weekly with new challenges within and outside the charity. To be honest, work commitments make contributing to CLAPA in the way I truly want to incredibly difficult at the moment, but – like all things – this will change. Finding the balance between work and time for CLAPA has sometimes proven difficult, but, throughout, my commitment has remained as whole-hearted as ever. CLAPA is part of my life and I am proud to have been allowed to make it part of it.
Nick Astor
Nick is a broadcast and media professional with over 16 years experience. He has led an award winning animation company and, amongst many roles over 13 years at the BBC, commissioned online comedy and helped launch the successful global iPlayer VOD app. For a decade he sat on the committee board of The Network; a small charity dedicated to giving people from all backgrounds help to break into the media industry. He had also worked with other charities, such as Catch22, offering advice and consultancy. He is now a proud member of the Trustees with CLAPA.
Find out more about who our trustees are and what they do here!