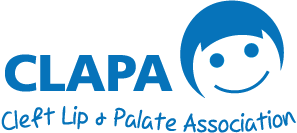 Team CLAPA Comes Through!
Since the lockdown threw CLAPA into crisis, we've been asking you, our Community, for help.
We asked you to believe in our work and the impact it can have, and to join Team CLAPA in whatever way you could to raise the funds we urgently need to keep going.
We asked – and you answered!
In the past few weeks we've been blown away by your support, your creativity, and your determination to keep this community alive. Here are just some of our wonderful fundraisers who rallied to join Team CLAPA in all sorts of innovative ways.
We still have a difficult, uncertain road ahead, but CLAPA was founded by people who believed if we only worked together, a brighter future was possible for babies born with a cleft. If we all work together now, we can make that future a reality.
When we get through this crisis, it'll be because of all of you.
From Irish dancing steps to baby's first steps, whatever you do, do it as part of #TeamCLAPA!
Imogen's Superhero 7-day Scootathon
4 year-old Imogen, who was born with a bilateral cleft lip and palate, has been taking to the streets to raise awareness as well as funds. Dressed up as some of her favourite superheroes, she has been scooting one mile each day and so far she's raised a phenomenal £2,735 for CLAPA!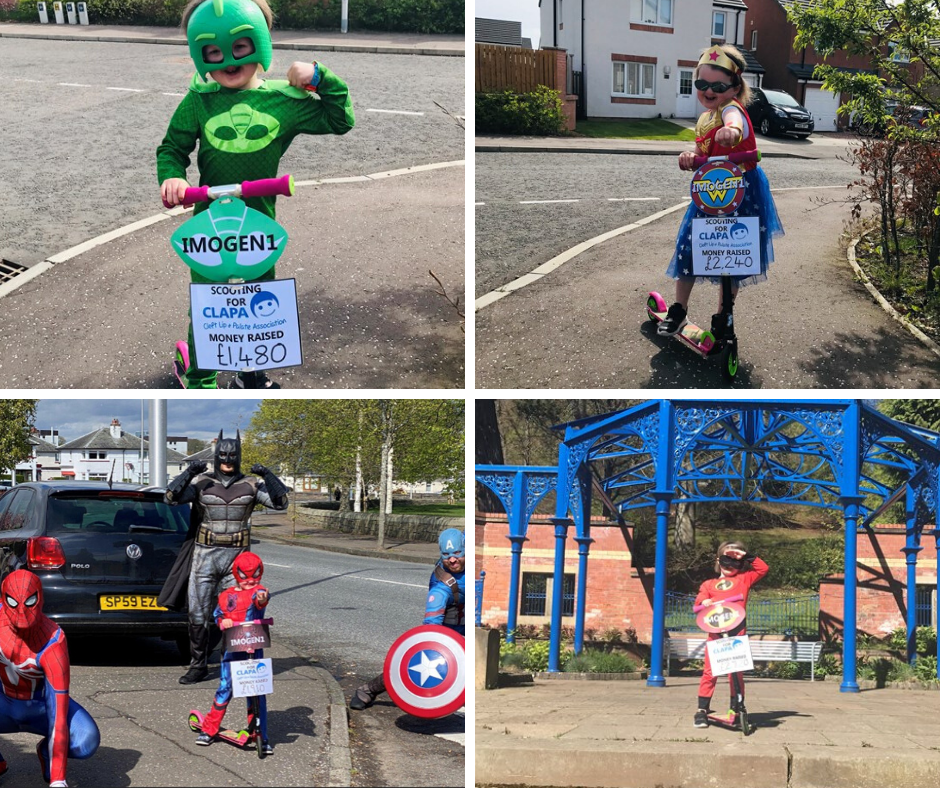 Imogen's family wanted to support CLAPA because they have enjoyed lots of Christmas parties and family days over the years, so want other parents to be able to access the same support.
Her mum Tegan says, 'Imogen is loving it and having the time of her life, dressing up as a superhero and waving to everyone. She set her own target of £151 and on day one she raised £660. By day two the money raised had reached £1,480 so who knows how much we will raise over the next five days.'
She also added, 'She is doing an amazing job and we are so proud of her and her achievements.'
Thank you Imogen!
Nina's 26 steps challenge!
Starting on Sunday 26th April, when the London Marathon would usually have taken place, so many of you got your friends and families involved and took on the Two Point Six Challenge for CLAPA.
4-month-old Nina, who was born with a cleft palate, did her very own 2.6 challenge! Her mum and dad helped her with her 26 steps and she managed to raise a brilliant £100 for CLAPA! Nina's mum Rebecca kindly shared this wonderful video with us, to document each step of the challenge.
Thank you Nina!
Flynn's 26 Irish Dance steps
8-year-old Flynn's little brother was born with a cleft palate and after the family received support with specialist feeding bottles, Fynn wanted to help. He decided to join the 2.6 Challenge for CLAPA and did 26 Irish dance steps (taking nearly 2 hours) to raise money. He managed to raise an incredible £680!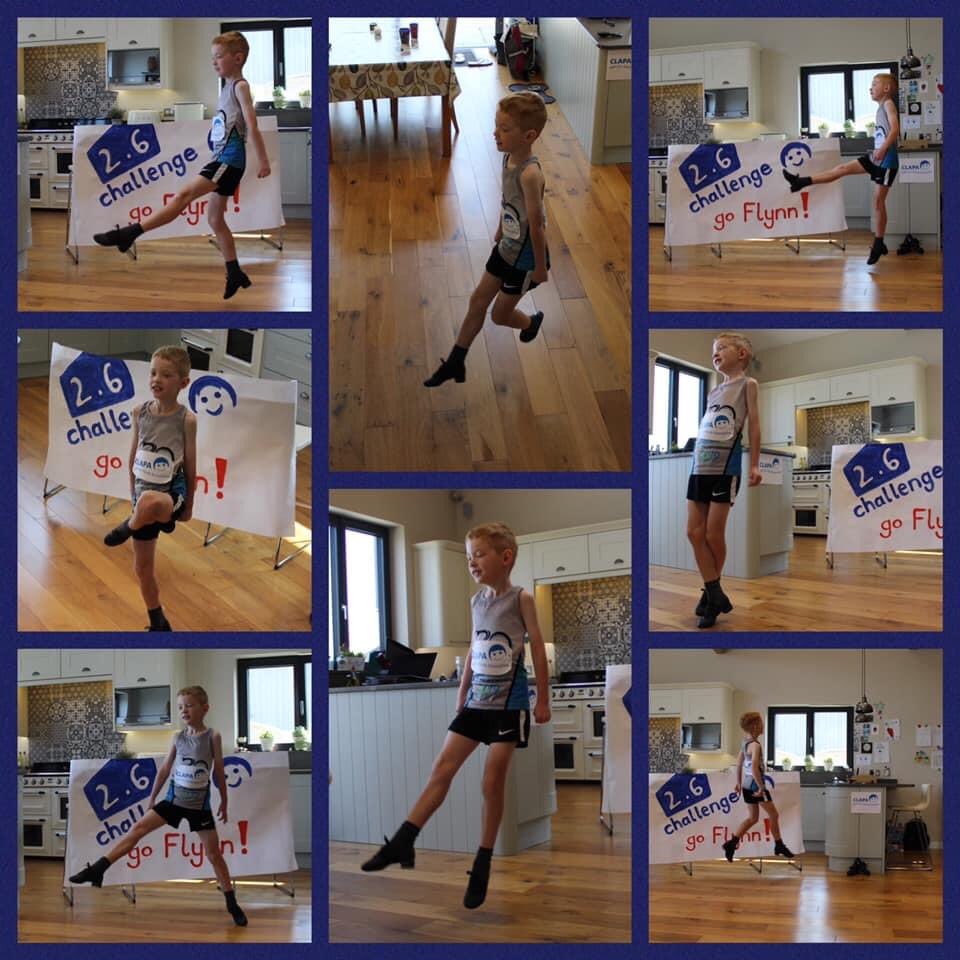 Paul's New Hair
Paul's daughter, Izzy, has been a member of CLAPA's Children and Young People's Council since she was about 10 years old. In response to our messages about keeping going throughout and beyond the next few months, Paul wanted to get involved and do something to fundraise for CLAPA.
He managed to raise nearly £200 and here was the result! Thank you Paul!
Thank you also to everyone else in the CLAPA community who has joined Team CLAPA and fundraised for us! If you've got a story you'd like to share, please get in touch at [email protected]. 
Inspired by what you've seen? You could raise awareness and get involved from home too. Click the button below to find out more!
P.S. Did you know that if everyone who read our news pages donated just £3.50 each month, CLAPA would be fully funded for the whole year? Not only that, but we could make serious plans to improve our reach and be there for everyone who needs us for years to come.