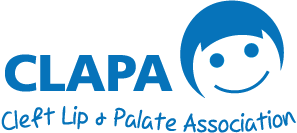 Survey: 16-18 year olds born with a cleft

ATTENTION – LOOKING FOR YOUNG PEOPLE (16-18 years old) TO TAKE PART IN SURVEY STUDY
Matthew Ridley is a PhD Researcher at the Centre for Appearance Research (CAR, The University of the West of England) and a member of the psychology research team at the Cleft Collective (University of Bristol).
Matthew is investigating resilience and how best to promote positive long-term outcomes in individuals with cleft.
He wants his research to help young people born with a cleft to grow up healthy and happy with all the support they need – but to do that, he needs to find out what kind of support works best.
The survey below is designed to find out more about the support young people born with a cleft lip and/or palate feel they need in the UK today.
If you have cleft and are aged between 16 and 18 years old and living in the UK and are interested, you can access the survey here (you can also find out more about the study):
If you are interested, but are having trouble trouble accessing the survey, then please contact: [email protected]