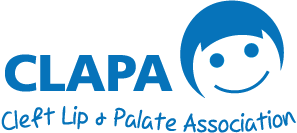 South London and Surrey Go Ape!
The South London and Surrey Branch Committee and a group of excited 12 to 17 year olds arrived at Alice Holt Forest, near Farnham, Surrey on Saturday 7th June 2014 to thunder, lightning and a massive downpour of rain, fearing that the event would have to be postponed.
GoApe's policy is that they have to wait 30 minutes from any lightning, before they allow anybody to GoApe.
The participants huddled together trying to keep out of the rain and as we waited the rain eased and the sun came out. We were finally given the go ahead for a morning of fun and thrills set high up in the trees.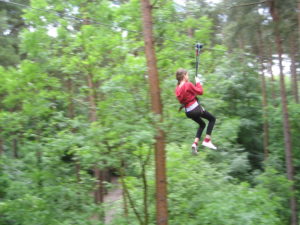 Seven children affected by cleft lip and or palate took up the challenge, and were assisted by members of the South London and Surrey Branch Committee and parents.
The course consisted of ropes, crossings, bridges, cargo nets and fantastic thrill seeking zip wires to finish each of the five challenges.
Everybody had a fantastic time (even if they did get a little wet to start with), completed the course successfully and was awarded a certificate. New friendships were formed and it was wonderful to see beaming smiles and visibly see children's confidence grow. Those who were nervous and apprehensive beforehand soon relaxed knowing that they were safely attached by harnesses and safety wires.
This is the first event that the South London and Surrey Branch have organised for children aged 12 to 17 years and although the event was small this year, the Committee looks forward to the word spreading through the young people's jungle to become a yearly event.
Many thanks to all the South London and Surrey Branch Committee for their hard work in organising the event, especially to Andy, Caroline and Richard who braved the elements to help the children by being Gorillas for the day.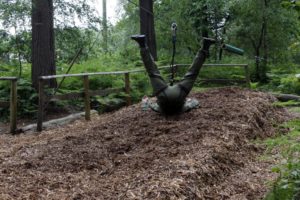 Save the Date
Summer Family Fun Day, Bocketts Farm Park, Leatherhead, Surrey. Sunday 14th September 2014.
Keep an eye on the News and Events page at www.clapa.com, or look out for the e-mail from CLAPA over the coming weeks.
Ian Chatt
Branch Chair