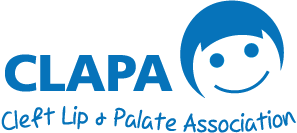 Scotland Surgical Services Transition: July Update
Further to the last communication in May, NHS National Services Division is sending out another update to keep everyone in the loop around the transition to a single surgical service in Scotland. 
"Since the announcement by the Cabinet Secretary on 23rd December 2016 to approve the move to a single site surgical service model, the two current providers, NHS GG&C and NHS Lothian have continued to work closely together to maintain a service across NHS Scotland up to and beyond 23rd June 2017 for the new single service.
"Since December 2016, only 2 out of the 3 surgeons have been available to deliver clinics and surgery. This demonstrated the fragility of the previous service model, where there was a single-handed surgical service on the East Coast. It is anticipated that the new service model which is based on a 3 surgeon team for the whole of Scotland will offer more resilience. Currently the Transition Oversight Group have no date for the third surgeon to resume clinical work and have agreed for the Service to advertise for a locum cleft surgeon in the interim to help support the service during this period
"Since January to the end of June 2017, through the commitment of the surgeons and clinical team, the Service has delivered all planned clinics in the West of Scotland and held 14 outreach clinics on the East Coast in Lothian, Grampian and Tayside NHS Boards with a total of 182 patients assessed in these clinics.  Further clinics are scheduled in all three Boards.
"Of these patients, 48 paediatric patients have already been operated on in Glasgow. Another 12 patients have dates for surgery and 32 patients are awaiting dates. All other patients are not yet ready for surgery or are under ongoing clinical review.  We would like to assure you that all these patients are being supported according to surgical need to make sure they receive their care at the appropriate time."
Get In Touch
For more information, please contact:
Gillian McCarthy
Senior Scotland Regional Coordinator
[email protected]
07586 045402