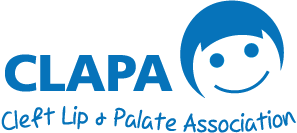 Scotland Surgical Review: A Transition Plan
See all our updates and statements about the Scotland Surgical Review
NHS Scotland has released a Transition Plan to detail how the agreed move to a single service for cleft surgery in Scotland will work.
They have asked CLAPA to help with distributing this to all families in Scotland who may be affected by this move.
A rep from NHS Scotland commented:
"You should have received a communication at the end of March about the current situation with Cleft services and moves toward the new single cleft surgical service.  This communication advised that  once the transition plan to the new single surgical service was confirmed it would be communicated from the Transition Oversight Group directly to patients & families and staff and through Cleft Care Scotland and CLAPA.  That Transition Plan has now been agreed by the Transition Oversight Group and is available below for your information.
As before, if anyone has queries about their own child's care/ their own care presently, these should be directed in the first instance to the appropriate local cleft clinicians or to the Cleft Nurse Specialists so these can be addressed promptly."
Get In Touch
For more information, please contact:
Gillian McCarthy
Senior Scotland Regional Coordinator
[email protected]
07586 045402