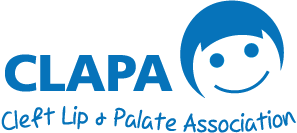 On Sunday 30th June, Malcolm Bell took part in an event that would send shivers down the spine of less courageous individuals. Malcolm and a team of equally daring swimmers (all from local businesses) swam across the River Humber as part of the Warner's Health Humber Business Swim. A challenge designed to test the mettle of all participants and raise lots of money for deserving causes.
Malcolm took part in the event on behalf of  CLAPA. Malcolm, his son Michael and his Grandson, Harry Martin Bell, were all born with a Unilateral Cleft Lip and Palate. "We tell Harry his special smile is his family heirloom passed down through 3 generations" says Mum Melissa. "Without help from CLAPA and the Yorkshire Cleft Lip and Palate Support Group run by Louanne Tripp, our journey would not have been as special as it has been".
The distance of the swim was 4.2 miles and took  Malcolm an impressive 2 hours to complete. All of Malcolm's hard work paid off, as he managed to raise £213 for CLAPA.
Malcolm was supported by his company ABP Hull & Goole, who not only provided him with sponsors but also paid part of his entry fee and supplied him with a very smart, branded wetsuit.
CLAPA would like to say a big thank you to Malcolm for completing such a brave challenge to raise money and awareness for CLAPA and his friends and family for being so generous!
If you have been inspired by Malcolm to fundraise for CLAPA, please use the following link: