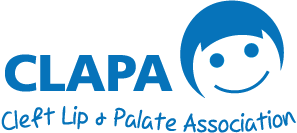 Research Opportunity: Spires Cleft Centre Research Project
Add Your Voice: Spires Cleft Centre Research Project
About the study
Are you a parent or carer of a child born with a cleft lip and/or palate? A team of Clinical Psychologists working at the Spires Cleft Centre in Oxford are currently running a research project looking at the impact of being born with a cleft lip and/or palate on feeding behaviour later on in childhood.
They are also interested in knowing whether having a child born with a cleft affects the approach you take as parents when it comes to managing your child's behaviour at mealtimes.
Participants
They are looking to recruit parents of children born with a cleft lip and/or palate living anywhere in the United Kingdom aged:
18 to 24 months
5 years
10 years
Taking part
Taking part involves signing a consent form and completing two brief questionnaires, one asking you about mealtime behaviours and one asking you about your child's medical history (focusing on their feeding). This research project finishes on the 31st of March 2022, so please sign up ASAP if you would like to be involved.
To find out more and to take part, please get in touch with Dr Matthew Hotton at [email protected]
Thank you for your support!