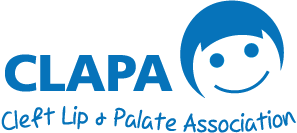 Research Opportunity: Mental Health Provision for Children with SLT Needs
Are you a parent of a child with a speech, language or communication need?
Would you be willing to answer a short survey about any experiences you've had getting support for your child's mental well-being?
A project led by the University of York is currently surveying parents of children with SLCN (Speech, Language and Communication Needs) regarding their experiences of mental health support for their children. We know that children receiving support for mental health problems are more likely to have SLCN, but we do not know how these needs affect the support children receive. We want to hear from parents about what they think.
We want to hear from over 300 families of children with an SLCN, including families of children with Developmental Language Disorder, Autism, hearing problems and other SLCNs.
The link starts with a page of information about the study, followed by a consent form. The survey takes around 15-20 minutes.
We will ask if you'd be willing to be contacted for a further interview about this topic—you are totally free to say no, and just anonymously complete the online survey if you prefer.
Families can select a charity for our research team to make a donation to as a thank you for their time.
If you have any questions about this project, please get in touch with the lead researcher, Dr Hannah Hobson, either by email ([email protected]) or by telephone (01904 323142)
Thank you for supporting our research!