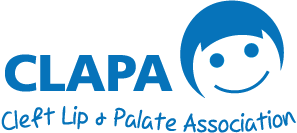 PARTICIPANTS WANTED: How do you think your child's treatment impacts on their well-being?
PLEASE NOTE: As of March 2019 this study is now closed.
Ruairidh Gallagher is a dental student completing an intercalated degree at The University of Glasgow. As part of his degree, he is conducting a research project exploring the general well-being of children receiving treatment for cleft lip and palate.
Ruarirdh is looking to interview 12 parents and carers over the phone for around 30 minutes. These interviews will focus on the thoughts, feelings and experiences of young people and their families during their cleft treatment.
A £25 Amazon gift card will be given to a randomly selected participant. If you are interested in the study and would like to hear more, please contact Ruairidh Gallagher at [email protected] (or 07826524860).
Deadline: Ruairidh is looking to interview all subjects by 18th March 2019
Ethical Approval
This project has been considered and approved by the School of Psychology Research Ethics Committee at the University of Glasgow.