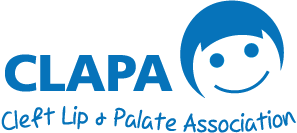 Parent and Peer Supporter Service

What is CLAPA's Parent and Peer Supporter Service?
"Thank you for being there when I needed you the most."

– Parent after using the service
When you're going through a tough time, sometimes the only thing that helps is talking to someone else who's been through it all before and can understand exactly what you're going through.
Through our Parent and Peer Supporter Service, CLAPA connects trained, experienced volunteers with others in our community in need of a listening ear. We match up people affected by cleft to a volunteer with real insight into their concerns about everything from a new diagnosis to managing the challenges of Pierre Robin Sequence.
This might be a single phonecall or email exchange, or it could be an ongoing way to touch base, whatever is needed.  The service is secure and confidential – if you need to talk, get in touch today.
The Process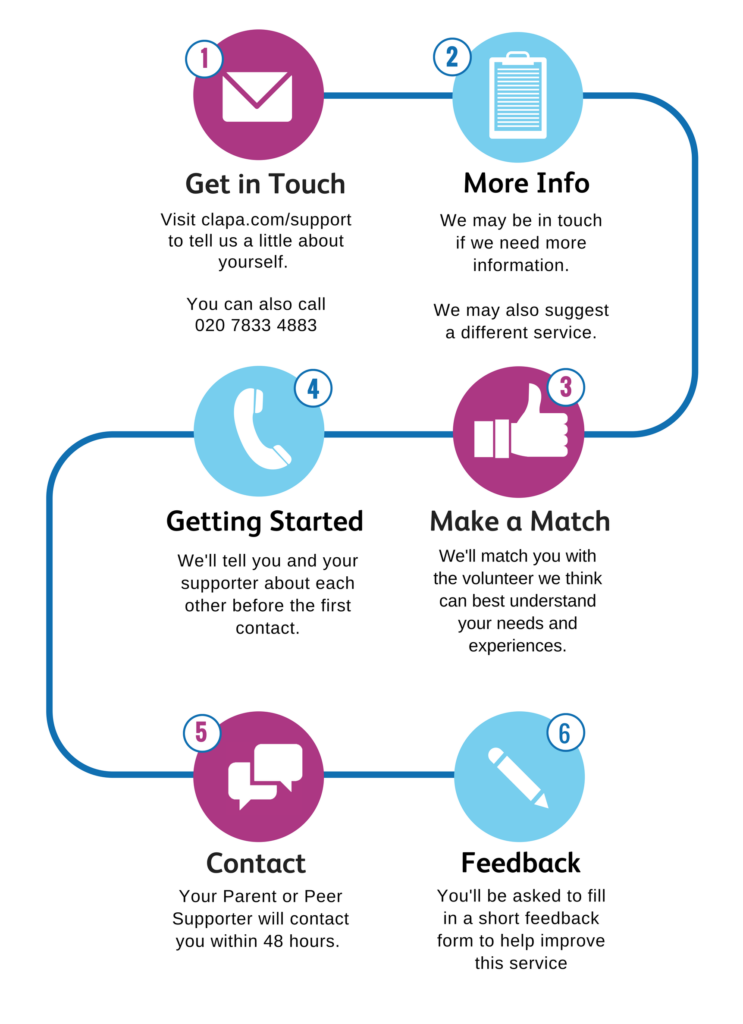 Currently, 33 active volunteers give their time to support others as part of the service. Volunteer training and expenses are funded by an Awards for All grant, with staff support time funded by the Big Lottery and Scotland Lottery.
So far, 55% of enquiries to the service have been matched with a volunteer within 24 hours. In some cases, we'll need more information before we can make a match, so this might involve a bit of back-and forth with our trained staff to find the best service for you, but we always try to put people in contact with supporters as soon as possible.
"I found this service very prompt and useful especially from myself who is very anti help pages. The lady was honest and helped to stay on track and tackle some issues when and if they arrive."
The Results
In the first year of this new service, 37 adults born with a cleft got in touch for support.
34% asked about surgery and returning to treatment as an adult patient, while 30% wanted to discuss feelings of isolation and learn about getting psychological support. Other topics raised included concerns with speech, appearance, delayed diagnosis, access to information, and decisions around becoming a parent.
92 parents used the service to find one-to-one support.
42% of these parents were dealing with a recent diagnosis (26% of parents contacting the service were still pregnant), while 18% needed support with an upcoming surgery, and 15% wanted to speak about feeding. Other topics came up too, like bullying, speech, other conditions and syndromes related to cleft, and appearance and scarring.
"It is encouraging to know that there is a great support network out there who are willing to share their experiences. This can be more comforting than 'medical' support as it seems more real life."
After the support from the service ends, both the supporter and the person who contacted the service are invited to give anonymous feedback.
• At least 80% of adults and parents feel more positive about dealing with cleft related challenges following support from CLAPA volunteers.
• At least 80% of adults and parents feel less isolated after using this service.
• At least 80% of adults and parents are better able to cope with the challenge/s they first contacted us about following support from a CLAPA volunteer.
• At least 80% of peer/parent support volunteers have gained related skill and/or experience through being part of the service.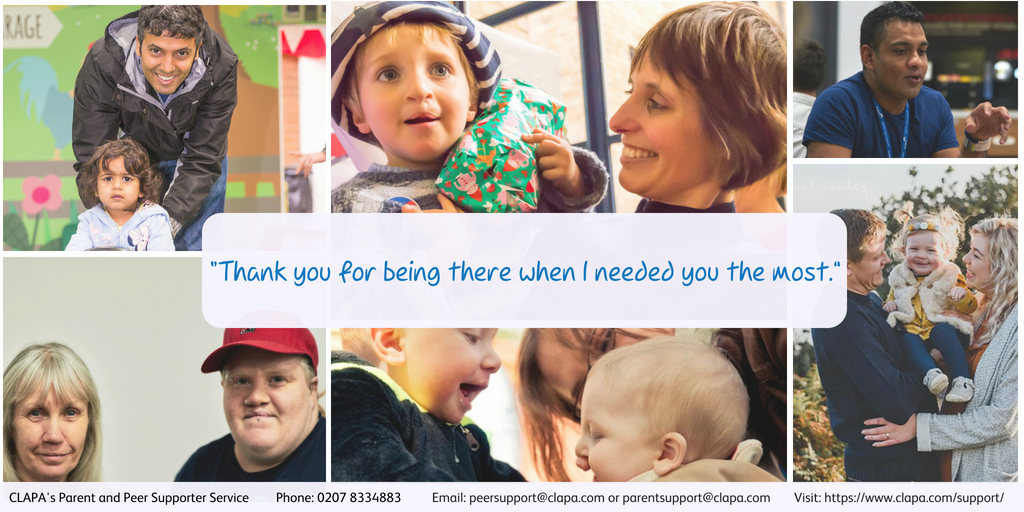 Follow the button above to contact CLAPA's Parent and Peer Support Service.