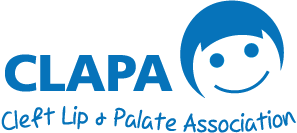 New Membership Opportunity
Membership Opportunity: Parents and Carers
Would you like to be involved in helping to influence research into paediatric Cleft and craniofacial conditions? 
Parents and carers are needed for the NIHR CRN: Children Cleft & Craniofacial Conditions Clinical Studies Group.
The Cleft & Craniofacial Conditions CSG currently seeks parents and carers to join its membership. This is to help ensure that studies into these areas of specialty are developed and carried out to best meet the needs and wishes of children and young people and their families. We are particularly interested in receiving applications from parents and carers who fulfill the following criteria.
Criteria:
Experience looking after a child living with Cleft and/or Craniofacial conditions
Experience in participating in or contributing to research or an interest in becoming involved with research
Excellent communication skills
Experience working in groups or committees
Time to participate in two virtual meetings per year
The appointment is for two years in the first instance.
How to apply:
If you are interested in joining the CSG as a Consumer Representative member, please submit a brief CV and a letter outlining how you meet the above criteria to [email protected] by 30th June 2022.
It is advised that all candidates visit the NIHR CRN: Children website for insight into the CSG's work. Should you require any further information, please do not hesitate to contact Sarah Kilcoyne at [email protected].