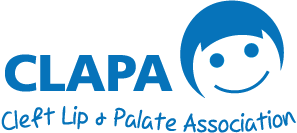 New Guidelines for Sonographers Published
For the first time, sonographers will be trained to use specific words and phrases when explaining unexpected news to expectant parents in the UK.
Research led by the University of Leeds will provide a new training framework to help sonographers provide clear and sensitive information to expectant parents. This is a fantastic step towards improving the experience of both parents and sonographers during these sensitive situations when using the right words in the right way is crucial.
Dr Judith Johnson, a Clinical Psychologist at Leeds' School of Psychology, led the research. She said: "The language used during scans can have a powerful emotional impact on the parents.
"It can influence how they respond to the news, and any decisions they then make regarding how to move forward.
"Addressing this issue has been particularly challenging because sonographers may have to communicate a wide variety of findings to parents, from miscarriages to a specific type of foetal anomaly.
"However, sonographers receive no mandatory training in news delivery and, up until now, there was no agreed guidance for how to communicate these findings to expectant parents."
CLAPA welcomes this news and wholeheartedly supports this extra training to help sonographers feel confident and comfortable delivering difficult news to families.
Every year, hundreds of families are given an antenatal diagnosis of cleft in the UK. For most, it's a complete surprise, and the moment it happens is something which sticks in parents' minds years down the line.
In 2016, we ran a survey on the topic of diagnosis which collected a wide range of information about the experiences of hundreds of parents, including those who had received an antenatal diagnosis. This data fed into three academic papers, including "Breaking the News: Parents' Experiences of Receiving an Antenatal Diagnosis of Cleft Lip".
It was found that, overall, most parents were satisfied with how the diagnosis of cleft had been delivered, and thought it was handled sensitively. But there were far too many parents who told a very different story, including those whose diagnosis experience was profoundly distressing.
We know that how the news is delivered and the quality of the information received can considerably impact on parents' long-term wellbeing, their attitudes to the diagnosis, further testing, and even termination. Many parents who dealt with an antenatal diagnosis tell us they felt like the guilt and uncertainty it caused made them 'miss out' on enjoying the final months of their pregnancy.
For families facing a diagnosis during the coronavirus outbreak, they may be hearing this news without anyone else with them for support.
While it's unlikely receiving unexpected news like this will ever be a positive experience, there are certainly changes to be made which can help ensure this moment is as comfortable as possible for everyone involved, and leaves expectant parents feeling empowered and supported with whatever comes next.
Sonographers have an extremely challenging job where no two days are the same, and where a routine scan can become complicated in a matter of moments. We know they want to do the best they can for the people in their care, and with these guidelines we hope they feel supported and confident when delivering difficult news.
If you or someone you know has had a recent diagnosis of cleft, CLAPA can help. Visit our 'Dealing with Diagnosis' page for more information.