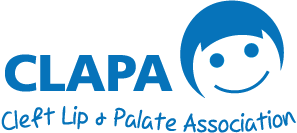 #Fundraising Friday – Mark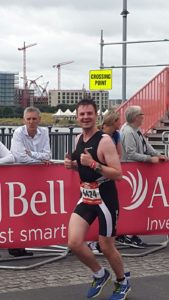 Meet Mark! Mark decided to push himself that extra stroke, pedal and step, to take part in a triathlon on behalf of CLAPA, raising £525!
"Last year I decided that it was important to keep myself fit so I decided to enter myself into the London Triathlon as added motivation and also I wanted to raise some money for charity. I chose to raise money for CLAPA as my nephew, Luke, was born with a cleft lip and palate and CLAPA has been a great source of information and support for his family. He is now nearly 6 years old and is one of the most entertaining and happiest little boys I know! CLAPA undertake very important work to raise awareness and support families and I am very glad to support CLAPA so they can continue to provide this vital service"
Over half of the £520 he raised was donated by Mark's generous friends and family, and the extra £250 was given as matched-funding by Mark's employer, XL Catlin.
Please join us in saying a massive thank you to Mark, XL Catlin, and all of his generous sponsors – without amazing people like you, we couldn't continue to support the cleft community in the UK, so your contribution is truly valued.
If you've been inspired by Mark's story and want to take on your next fundraising adventure, or if you want to know more about matched funding please don't delay in getting in touch with our fundraising team today on [email protected]!