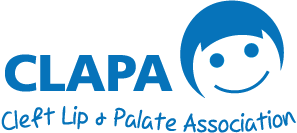 This week's staff blog comes from Claire Evans, our Regional Coordinator for the Central region.
What a summer it has been so far for CLAPA in the Central region! I hope you'll read with me to find out what has been happening across the East and West Midlands (as well a bit of Yorkshire!)…..
My role as an RC is to support a network of volunteers to get involved in and run their own groups and events to enable children, young people, adults and families to get together, socialise and feel less isolated and more supported.  I have also been busy planning and supporting events with the West Midlands and Trent Cleft teams.
The summer season began with two CLAPA volunteers supporting a transitions day at Birmingham Children's Hospital, arranged by psychologists in the West Midlands Cleft team. I'm very lucky to be able to work with lots of dedicated volunteers like Kathy and Lily-Mae, who dedicate lots of time and energy to support events like this across the region! A few weeks after the transitions day we had a meet up of Happy Faces Leicester, at these groups parents and expectant parents can get together to share experiences and enjoy a drink and a biscuit while their children play.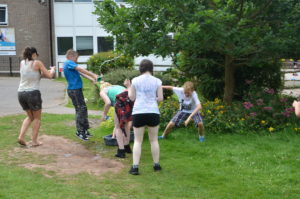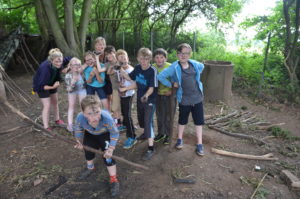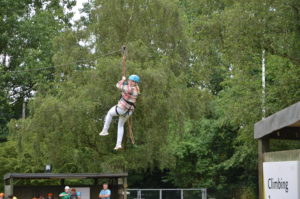 Next was an exciting feature of my calendar over the summer period….a residential weekend! The role of an RC in these weekends is to organise, advertise, promote, recruit for and then deliver the weekend and it's the favourite part of my job (although less the organising and more the having fun on the day bit) J Fifteen young people and four adults enjoyed zip wiring and abseiling, campfires and water fights! These weekends are great, not only because we all have lots of fun but more than that, lots of friends are made and personal challenges overcome. The weekends are designed to be empowering for young people and according to the feedback we have from the weekend, young people thoroughly enjoyed their time, reporting lots of positive outcomes and are looking forward to the next one!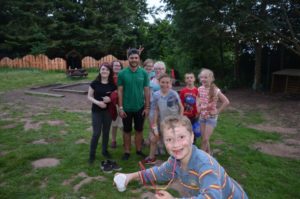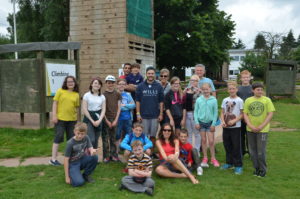 After recovering from the resi weekend it was time to attend the West Midlands Branch's monthly meeting. CLAPA Branches are made up of a group of volunteers who volunteer their time to be part of a Branch and a hub of information and contact for the local community.  We voted in a new committee member and continued planning for this year's Christmas party, to take place on the 10th December in Birmingham.
I have also spent some time working with the rest of the volunteer team to develop a new framework and supporting processes for our volunteers, to make sure we are providing the best possible support to them, in the work they do for us in the community.
On a more exciting note, as I type I am en route to another residential weekend, this time for CLAPA's Children and Young People's Council. There are fifteen members on the Council and nine who are joining us for a week of activities, challenges and late nights (!) to say thank you for the work they do for us as young volunteers.
If you'd like to know more about any of the services I've mentioned you can visit these links:
https://www.facebook.com/groups/CLAPAYoungPeople/
https://www.clapa.com/regions/central-england/