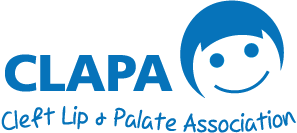 CLAPA GOSH – Patient/Professional Forum
Spaces are still available for this event!
Are you 15 years or older? Are you expecting to have an osteotomy (jaw surgery) procedure in the next few years?
Come along to All Star Lanes on Saturday 22nd April for this fantastic opportunity to meet ex-patients and learn more about what to expect from the procedure.
Programme
13.00    Registration
13.10    Welcome:
CLAPA GOSH Branch Committee
13.15    Introduction to CLAPA's Children and Young People services:
Sally Carpenter, CLAPA's Children and Young People Officer
13.20    Introduction to the GOSH Cleft Team:
Mr Norman Hay, Consultant Orthodontist & Clinical director North Thames Cleft Team
13.25    Pre-osteotomy treatment protocol:
Mr Norman Hay, Consultant Orthodontist & Clinical director North Thames Cleft Team
13.35    Osteotomy Surgery:
Ms Caroline Mills, Consultant Oral and Maxillofacial Surgeon
13.50      Post-op Orthodontic Treatment:
Dr Priya Haria, Locum Consultant Orthodontist
14.00      20 Minute break with snacks, drinks and opportunity to mingle
14.20      Q&A professionals and discussion:
All, Chaired by Mr Norman Hay, Consultant Orthodontist & Clinical director North Thames Cleft Team
14.45    Ex-patient experiences:
Emma Wilkes, Tabitha Macknay, Edmund Shepherd Bowman
15.00    Q&A Ex-patients and discussion:
All, Chaired by Katrien Vereecke, CLAPA GOSH Treasurer
15.25    Closing remarks and volunteering opportunities:
Katrien Vereecke, CLAPA GOSH Treasurer
15.30    Bowling/Networking
16.00    Event closure