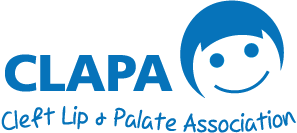 CLAPA Furloughs Seven Staff

Like many charities, this crisis has hit CLAPA hard. You've hopefully seen our latest edition of CLAPA Connect where we've done our best to be open and honest with our community about the impact of the pandemic on our services. As part of our response to the situation, we've had to make some difficult decisions very quickly to help us weather this storm and ensure we can keep our vital services going while the country is in lockdown.
From today, CLAPA will be using the Government's Coronavirus Job Retention Scheme to furlough seven staff members, including the majority of our Regional Team, and half of our small Fundraising Team.
So much of our regional and fundraising team's day-to-day work revolves around events to bring the community together, and right now this simply isn't possible. We're working to adapt our services as best we can, but we know even the best videoconferencing service can't replace that vital face-to-face contact which has connected so many of you over the years. One of our regional team will keep working to look after safeguarding and help us develop remote services at this time, and the rest of our team are on hand to answer any questions you may have.
While these key staff aren't able to work, this temporary measure will keep CLAPA's costs down and buy us more time to keep delivering vital services and planning for an ever-changing future.
During this time, we'll continue to deliver the feeding service, our information service, the Peer and Parent Support service, our Adult Services Project, and other online and remote services. We'll also keep planning our online Awareness Week in the first week of May, focusing on Emotional Wellbeing.
We're meeting with our volunteer Board of Trustees each week to review the situation, and we'll keep our community in the loop as much as possible as this situation develops.
As the world continues to change in the wake of this outbreak, we'll continue to do everything we can to make sure CLAPA – your community – is here for you throughout this crisis and beyond. In the meantime, we extend our warmest wishes to you, your families and your loved ones.
Take care and stay safe,
The CLAPA Team
Contacts
Although some of our staff are not working right now, we're still here to answer your questions and help however we can.
[email protected]: Enquiries about fundraising and donations
[email protected]: Enquiries related to volunteering, local support services, etc.
[email protected]: General enquiries